Pacific Northwest Cooperative Ecosystem Studies Unit (CESU)
The Pacific Northwest
Cooperative Ecosystem Studies Unit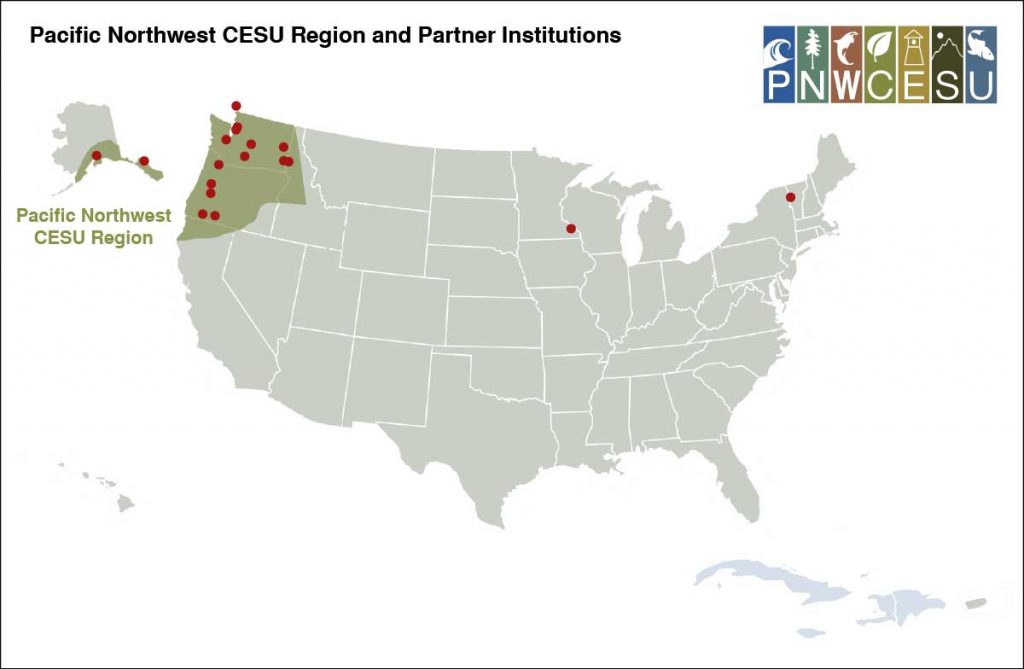 The PNW CESU is a partnership for research, technical assistance, and education to enhance understanding and management of natural and cultural resources. Established in 2000 as a cooperative venture, the PNW CESU consists of 12 federal agencies dedicated to natural and cultural resource management and 19 leading academic institutions, four non-profits, one non-governmental organization, and one state agency.
The PNW CESU is a member of the National CESU Network which consists of 17 regional Cooperative Ecosystem Studies Units, each representing a distinct biogeographic region of the United States, with all regions connected through the national network. The overarching goal of the CESU Network is to improve the scientific base for managing federal lands by providing resource managers with high-quality scientific research, technical assistance, and education.
The University of Washington's School of Environmental and Forest Sciences (SEFS) serves as host to the PNW CESU, with SEFS Director Dan Brown and National Park Service's Alison Ainsworth serving as Co-Leaders.
Co-Leaders Corner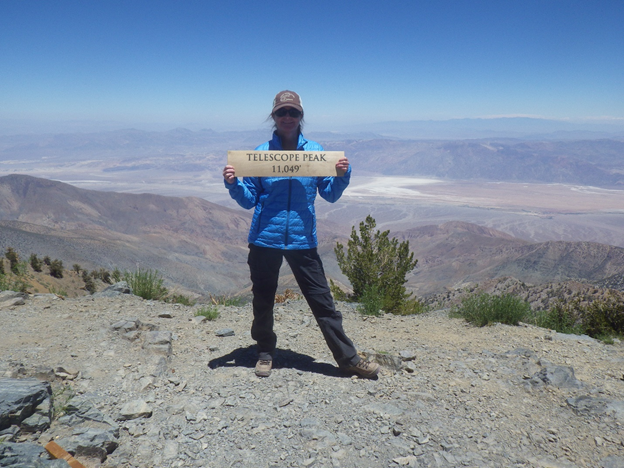 The PNW CESU is excited to be celebrating its 20th anniversary!
In 2020, the National CESU Council approved the PNW CESU for a fifth five-year term (2020-2025). During the renewal process, The Evergreen State College joined the PNW CESU as our nineteenth university partner. In January 2021, we welcomed our third non-profit partner, Marine Ecology and Telemetry Research.
2021 has been a year of change on several fronts for the Pacific Northwest Cooperative Ecosystem Studies Unit (PNW CESU). Covid-19 continues to affect our lives and our interactions with in-person meetings being replaced by Zoom and Team calls. But we are still able to coordinate and implement many exciting cooperative projects.
Benefits
Collaboration is facilitated by a streamlined task agreement process, and a 17.5% indirect cost rate for most agencies.
The federal agencies benefit from access to a wide range of scientific and project management services from universities and other organizations, and a focus on multidisciplinary problem-solving. They benefit from the expert knowledge and research support that furthers the federal land management goals.
The partners benefit by receiving federal funding that might only be available through the CESU. This funding supports research and provides opportunities for faculty to fund their students and opportunities for graduate students to research, participate in projects and internships, and even gain employment.
Students benefit from the access to federal funding, access to professional experts, field experience, and even opportunities to be hired to work on projects.
Key Issues in the Pacific Northwest Biogeographic Region
Species and habitats at risk
Landscape restoration and reclamation
Developing ecological monitoring protocols
Pacific Northwest Native cultural resource documentation and knowledge preservation
Sustainable resource production
Conserving biodiversity
Human dimensions in public lands management, including urban and rural issues
Influence of hydropower projects on endangered species and the removal of migration barriers
Wind and wave energy development and analysis
Ecological disturbance and fire
Climate change
Invasive species
See the project database for data on individual PNW-CESU projects
2001 – 2021 Statistics
$134 Million
Federal funds awarded to our partners
1,007
Projects through PNW CESU since 2001
PNW CESU Student Project Highlight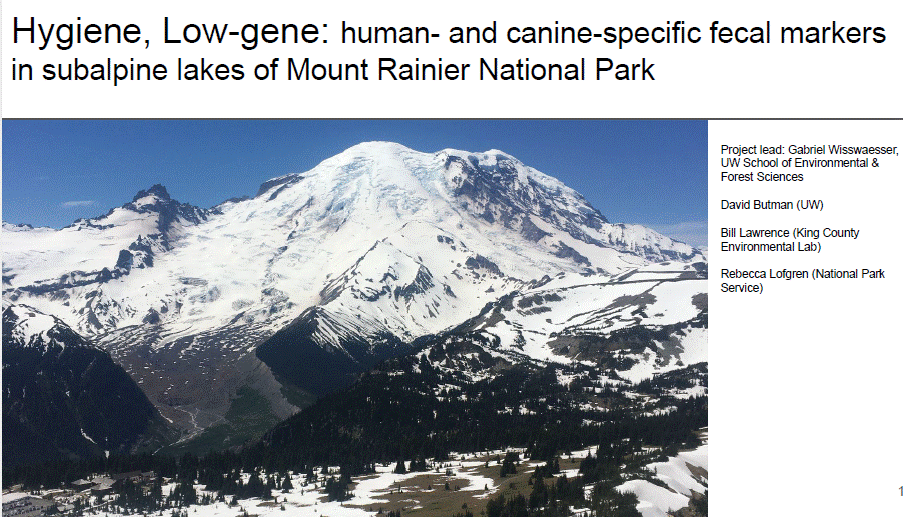 Measure Human Bacteroides Gene Counts in Alpine Lakes to Evaluate Visitor Use Impacts on Water Quality in Washington State National Parks, project #P21AC11280.
Gabriel Wisswaesser, a second-year master's student in David Butman's Lab in the School of Environmental and Forest Sciences at the University of Washington, shared his work at the PNW CESU & Great Basin CESU January Annual Meeting. Gabe collaborated with Rebecca Lofgren, Aquatic Ecologist at the North Coast and Cascades Network, on this project funded by the National Park Service.
As a concerned citizen scientist, Gabe entered graduate school in an attempt to answer specific questions about the places he loves for both himself and land managers. He also previously worked as a lab technician at NOAA's Northwest Fisheries Science Center in the Harmful Algal Bloom division and the Marine Microbes and Toxins division. Gabe graduated last week and we look forward to hearing how he applies his knowledge to help our world.
PNW CESU welcomes The Xerces Society for Invertebrate Conservation
The PNW CESU is excited to welcome our 25th partner! The Xerces Society for Invertebrate Conservation is an international nonprofit organization that protects the natural world through the conservation of invertebrates and their habitats. As a science-based organization, they conduct their own research and rely upon the most up-to-date information to guide conservation work. Key program areas are pollinator conservation, endangered species conservation, and reducing pesticide use and impacts.
Mace Vaughan, Pollinator Conservation Program Co-Director of The Xerces Society, will serve as the Technical Representative for the PNW CESU.
The BLM has previously worked with The Xerces Society to initiate an inventory and monitoring plan for terrestrial mollusks in the Cascade-Siskiyou National Monument (see the BLM Managers Report).
Learn more about The Xerces Society.