News & Updates
Kevin Haggerty Retires from SDRG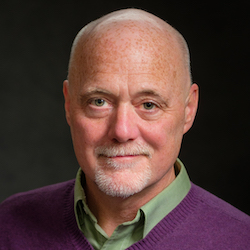 January 13, 2022
With gratitude, pride, and a tinge of sadness, the Social Development Research Group announces the retirement of Kevin Haggerty, PhD, effective January 1 of this year. In the words of SDRG's co-founder, J. David Hawkins, PhD:
From the beginning, Kevin Haggerty has been a leader in the development, implementation, and testing of promotive and preventive interventions to improve the lives of children and families. Throughout his career, he has been a tireless proponent, promoter, and practitioner of implementation science.
We are deeply indebted to Dr. Haggerty for his decades of service. He has been a wonderful colleague, teacher, and friend, and we will miss collaborating with him on a daily basis. But we are delighted that Dr. Haggerty will continue part time in the School of Social Work, devoting his efforts exclusively to the following projects:
Dr. Haggerty came to SDRG in 1985 and played a pivotal role in extending the science and practice of prevention over nearly four decades. He was the clinical director of many of the interventions tested at SDRG and has been extensively involved in dissemination efforts, including the drafting of training manuals and videos. He was a co-investigator and directed the intervention component in the efficacy trial of the prevention operating system Communities That Care (CTC), the Community Youth Development Study, where he managed community coordinators and community liaisons with public agencies. With SDRG co-founder Richard F. Catalano, PhD, he developed Families Facing the Future (formerly Focus on Families), a preventive intervention for parents in methadone treatment and their families; with Drs. Catalano and Hawkins, he developed the juvenile correctional reentry program ADAPT. He served as SDRG's assistant director from 2006 to 2014 and then as director until September 2021. He was also the principal investigator for numerous prevention studies, including:
A preeminent ambassador for the science of risk and protective factors and the Social Development Strategy, Dr. Haggerty led the Center for Communities That Care from 2013 through 2021. In recent years he was a recipient of a Prevention Award of Excellence¾the Prevention Professional Award from the Washington State Prevention Summit. He was also inducted as a fellow of the American Academy of Social Work and Social Welfare. Dr. Haggerty has worked tirelessly to develop strong collaborations and communication systems with and among public agencies and communities through CTC and other initiatives, including Evidence2Success. In Dr. Catalano's words, "[Haggerty's] ability to collaborate with colleagues around the university, the state, the country, and the world in developing, promoting, and conducting prevention research is unequalled."
As a professor in the UW School of Social Work, Dr. Haggerty influenced many careers through his teaching and mentoring. He has authored or co-authored over 165 publications. He has also been an outstanding mentor to a substantial roster of graduate students and scientists, and special mention has been made of his kindness and thoughtfulness.
Please join us in extending our heartiest thanks to Dr. Haggerty for his dedication, service, and leadership over the years and our congratulations on his retirement from full-time work. A celebration of his leadership and contributions will take place at a later date. For now we will close with a sentiment shared by Drs. Hawkins and Catalano: "As director of the Social Development Research Group, Kevin has made the world a better place in numerous measurable ways. We are confident that he will continue to do so in this next phase of his impressive life and career."