Current Lab Members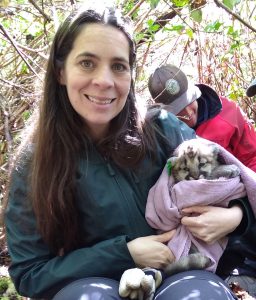 Beth Gardner Beth is an Associate Professor in the School of Environmental and Forest Sciences and leads the Quantitative Ecology Lab at the University of Washington. Her research interests include development of spatial capture-recapture models, hierarchical models of animal abundance and occurrence (e.g., site-occupancy models), Bayesian analysis in ecology, and spatial modeling. See Beth's page for more info.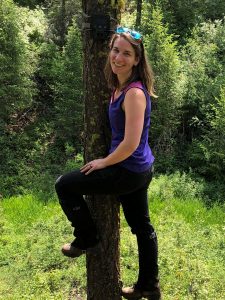 Sarah B. Bassing Sarah B. is a Ph.D. candidate in SEFS with broad interests in population dynamics, spatial ecology, and predator-prey relationships. Her current research uses camera traps and a suite of quantitative methods to evaluate spatial and temporal patterns of predator-prey interactions in eastern Washington. Her research is part of the Washington Predator-Prey Project where she works collaboratively with the Washington Department of Fish and Wildlife and other UW graduate students to better understand the effects of recolonizing wolves on ungulate populations in the State. Prior to starting her Ph.D., Sarah B. earned her B.Sc. (2008) and M.Sc. (2017) in Wildlife Biology at the University of Montana. She has worked with a diversity of species, including wolves, elk, bald eagles, and Pacific fisher, and enjoys working on private and public lands to accomplish research and conservation objectives. More information at sarahbassing.com and @S_Bassing on Twitter.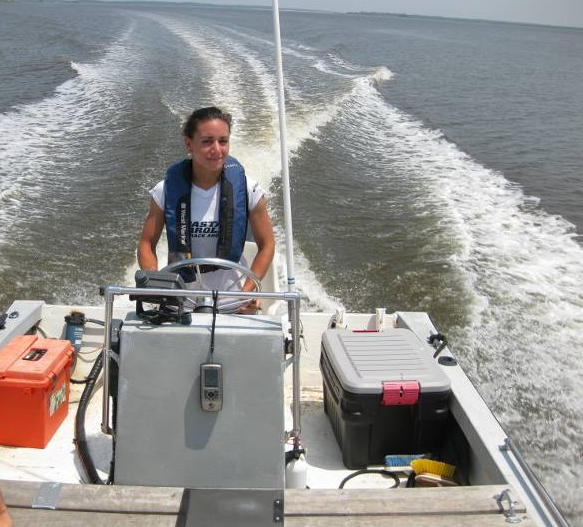 Jamie Brusa Jamie is a postdoctoral scholar with general research interests in studying natural and anthropogenic drivers of population dynamics, life-history strategies, and spatial behavior of wildlife, especially marine mammals. For her current projects, she is using quantitative modeling techniques to estimate abundance and relative densities of pinnipeds in the Salish Sea and detectability of seabirds in the Salish Sea.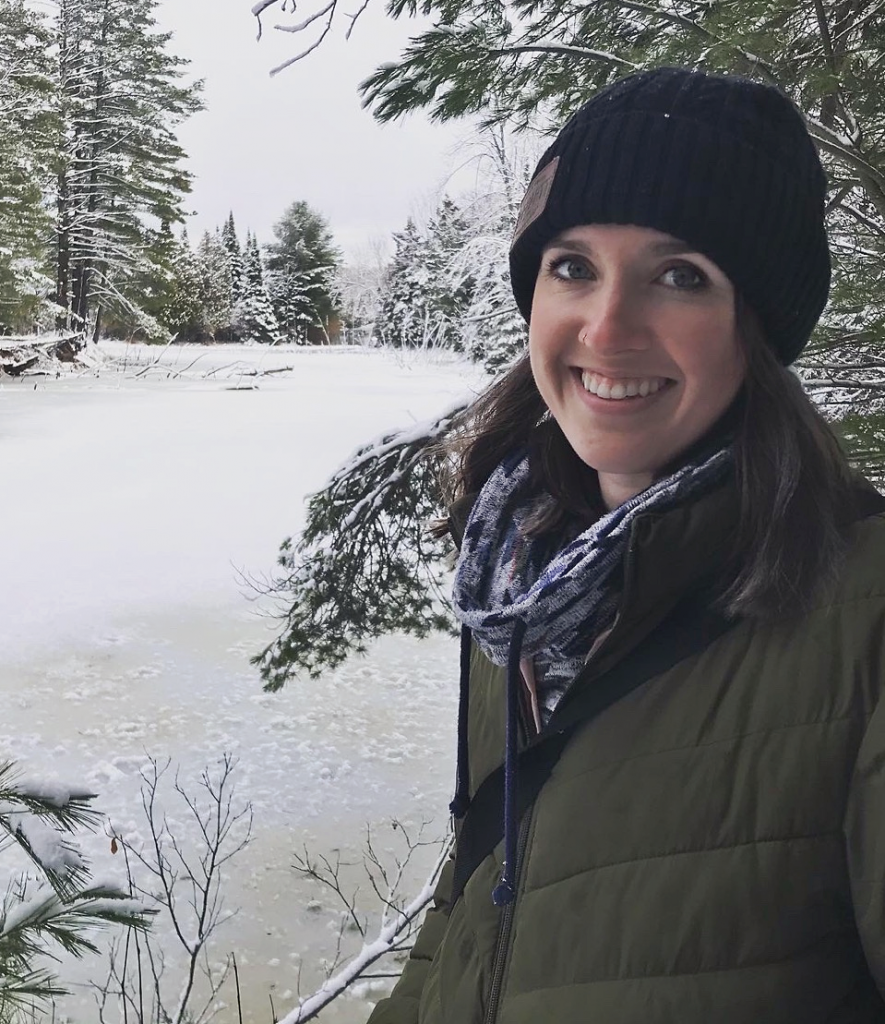 Sierra Gillman Sierra is a PhD student, NSF Graduate Research Fellow, and ARCS Scholar with broad interests in understanding how wildlife respond to anthropogenic pressures, non-invasive monitoring techniques, and population dynamics. For her current project, she is using quantitative modeling methods to estimate abundance of marine birds in Puget Sound.
Trent Roussin Trent is a M.S. Student and a wildlife biologist for the Washington Department of Fish and Wildlife. His research focuses on developing non-invasive wolf population monitoring techniques, in addition to looking at factors influencing wolf recolonization in Washington. Trent is particularly interested in empowering local communities and stakeholders to participate in wildlife management and research that is meaningful to them. He earned a B.Sc. in Wildlife Biology from the University of Montana in 2008 and has worked with wolves, bears, elk, deer, tigers, and seals on a variety of projects since then. He spends as much of his free time as possible hiking, hunting, climbing, skiing, and otherwise enjoying the mountains and public lands across the west.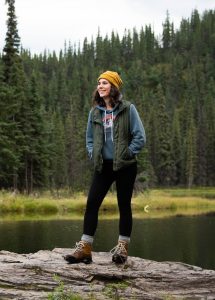 Kaeli Swift Kaeli is a postdoctoral scholar working on the reproductive ecology of the Tinian monarch, a small, formally listed songbird whose range is restricted to a single island in the Northern Mariana Islands. Kaeli earned her MS in 2015, followed by her PhD in 2018, where she studied under Dr. John Marzluff. Her graduate work focused on the death behaviors of the American crow. Her research interests reflect a passion for avian ecology, behavior, and conservation. Kaeli is a former TEDx speaker and a devoted science communicator. She can be found on her blog or on twitter/IG at @corvidresearch.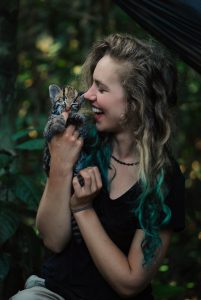 Samantha Zwicker Sam is currently a Fogarty Fellow and has spent the last year working on her PhD in the Las Piedras region of Madre de Dios, Peru as part of her fellowship. She has been camera trapping carnivore and meso-carnivores in Peru for over 5 years and is a co-founder of the non-profit Hoja Nueva.
Undergraduate Capstone Lab Members
Sophia Romero, UW ESRM 2022
Celine Boillat, UW ESRM 2022
Donovan Murphy, UW ESRM 2022
Angela Chappa Larrea, UW ESRM 2022
Former Lab Members
Olivia Sanderfoot, PhD 2017-2021. Currently a post-doc at UCLA.
Robbie Emmet, PhD 2017-2021. Currently a post-doc.
Evan Adams, post-doc 2016-2017. Currently a researcher at BRI.
Mike Cove, PhD 2011-2016. Currently a research scientist at NCSU.
Nathan Hostetter, PhD 2012-2016. Currently the assistant unit leader at the NCSU co-op unit.
Holly Goyert, post doc 2014-2015. Currently a research scientist at NOAA.
Rahel Sollmann, post-doc 2011-2015. Currently a research scientist at the IZW in Berlin, Germany.
Earvin Balderama, post-doc 2012-2014. Currently an Asst. Professor of Statistics at Loyola University in Chicago.
Nick Flanders, MS 2011-2014. Now a PhD student at Old Dominion University.
Bryan Will, Masters FWCB 2011-2013
Former Undergraduate Capstone Lab Members
Ivy Terry, UW ESRM 2017
Kristina Randrup, UW ESRM 2018
Lars Nelson, UW ESRM 2019
Drew Harmon, UW ESRM 2020
Kathryn McVay, UW ESRM 2020
Alyssa Ryser, UW ESRM 2021
Caitlyn Bell, UW ESRM 2021
Visiting Fellows
Gabriel Penido (PhD student from Brazil). 2014-2015
Rebeca Barreto (PhD student from Brazil) 2015
Isabel Garcia Barón (PhD student from Spain) 2017