Global Mental Health
The distinguished External Advisory Board (EAB) of the Global Mental Health program is a group of internationally recognized individuals from around the world who assist in accomplishing the goals of the program. The EAB comprises academic, NGO, policy, community and government leaders who work in various fields pertaining to global mental health.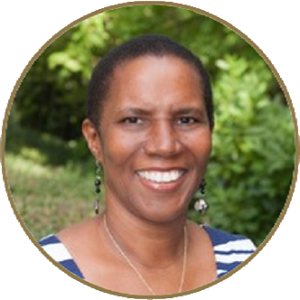 Dr. Janice Cooper
Janice Cooper, Ph.D., MPA, is Advisor on Global Mental Health for the Carter Center in Liberia. The Liberia Mental Health Program provides training, policy analyses, development and support to expand mental health services' capacity and address stigma. It has trained and supported the training of over 300 mental health clinicians with, 100 specializing in child and adolescent mental health.  Additionally the program supports a mental health service users' organization, Cultivation for Users Hope, and a mental health research organization, The Liberia Center for Outcomes Research in Mental Health.  The Carter Center Liberia's MH work includes training over 100 journalists on how to report responsibly on mental health, and providing support for setting up Liberia Mental Health Reporter's Network.  A native Liberian and health services researcher specializing in children's mental health, Cooper has worked in the private, public, and non-profit sectors in Liberia and the United States.  She was a member of the Institute of Medicine's Committee on Clinical Trials during the 2014-15 Ebola Outbreak, and of Johns Hopkins' University's Expert Working Group on Ethics Issues in Public Health Containment for Ebola and other Infectious Diseases.  She is a Commissioner on the Lancet Commission on Global Mental Health, and member of the External Advisory Board for the University of Washington Department of Global Mental Health.  She has graduate degrees from Harvard University and Columbia University and a bachelor's degree from Essex University.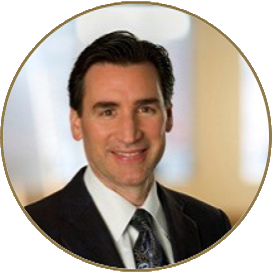 Dr. Gary Darmstadt
Dr. Darmstadt is Associate Dean for Maternal and Child Health, Professor of Neonatal and Developmental Medicine and Co-director of Global Child Health in the Department of Pediatrics at the Stanford University School of Medicine. Previously Dr. Darmstadt was Senior Fellow in the Global Development Program at the Bill & Melinda Gates Foundation, where he led a cross-foundation initiative on Women, Girls and Gender. While there he introduced initiatives to address gender inequalities and to empower women and girls, leading to improved gender equality as well as improved health and development outcomes. Prior to this role, he served as Director of Family Health, leading strategy development and implementation across nutrition, family planning and maternal, newborn and child health. Gary was formerly Associate Professor and Founding Director of the International Center for Advancing Neonatal Health in the Department of International Health at the Johns Hopkins Bloomberg School of Public Health. He has trained in Pediatrics at Johns Hopkins University, in Dermatology at Stanford University, and in Pediatric Infectious Disease as a fellow at the University of Washington, Seattle, where he was Assistant Professor in the Departments of Pediatrics and Medicine. Dr. Darmstadt also served as Senior Research Advisor for the Saving Newborn Lives program of Save the Children-US, where he led the development and implementation of the global research strategy for newborn health and survival.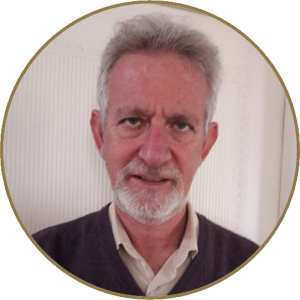 Dr. Melvyn Freeman
Dr. Freeman is a consultant on public mental health and NCDs. A clinical psychologist by training, he has been involved in public health advocacy, policy and legislation for 30 years as researcher, activist, developer and implementer. He was previously Chief Director for Non-communicable Diseases at the National Department of Health, South Africa, and prior to that Director of Mental Health and Substance Abuse. He is an expert advisor to the World Health Organization (WHO) on mental health and was the principle writer of numerous WHO documents on policy and legislation as well as developing education materials. He has published extensively on matters of public mental health including mental health and HIV, youth mental health, health systems and services etc. Melvyn has a particular concern regarding the social determinants of mental health and illness. He has held positions of visiting professor at the Universities of the Witwatersrand and Stellenbosch.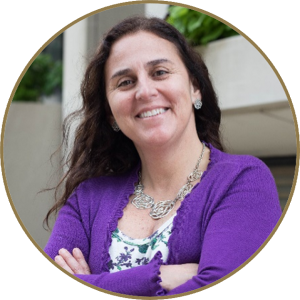 Dr. Patty J. García
Dr. García is a Professor at the School of Public Health at Cayetano Heredia University (UPCH) in Lima-Peru.  She is the former Minister of Health of Peru, Dean of the School of Public Health at UPCH, and former Chief of the Peruvian National Institute of Health (INS). She is recognized as a leader in Global Health. Has been member of the PAHO Foundation Technical Advisory Group (FTAG), board member of the Consortium of Universities in Global Health and President of the Latin American Association Against STDs (ALACITS).  She is affiliate Professor of the Department of Global Health, at University of Washington and of the School of Public Health at Tulane University.  She is actively involved in research and training in Global health, Reproductive health, STI/HIV, HPV and medical informatics. She has been recently appointed member of the United States National Academy of Medicine, becoming the first Peruvian professional with such a distinction.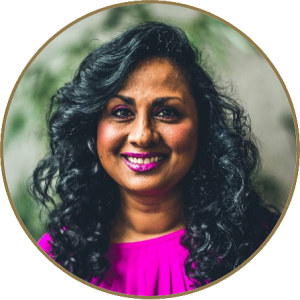 Ms. Chitra Hanstad
Ms. Hanstad serves as the Executive Director for World Relief Seattle, the largest refugee resettlement and services agency in Washington State. Chitra recently returned from India, where she spent the last year consulting for Justice Ventures International, working on anti-human trafficking campaigns, strategic planning and fund development. Prior to that, she was a Philanthropic Advisor for Seattle Foundation and also managed their scholarship program.
While her career started in corporate advertising, public relations and intercultural communications, she has spent most of the last twenty years working for local and international non-profits. Chitra has worked in Seattle, Chicago, Philadelphia, India, Romania, Mexico and the Netherlands. In Seattle, she has lived in, worked with and organized the community in the Rainier Valley of Seattle. She was Director of Community Care at Jubilee REACH; founded and was Executive Director of Emerald City Jobs; and has consulted with Urban Impact, Rainier Beach Community Empowerment Coalition, Rainier Scholars and Landesa. She also worked for Karnataka Health Promotions Trust and Aperian Global, as a Senior Consultant, in India.
Chitra holds a Master of Arts Degree in Marketing Communications from Wheaton College and a Master of Science degree in International Development from Eastern University.  Chitra has served on many boards including, Landesa, Covenant World Relief & Urban Impact, and volunteers with The Stability Network.  Recently, Chitra completed a Certificate Course in "Accelerating Social Transformation" with the UW Evans School and UW School of Business, as a Raikes Foundation Scholar.  Chitra has been a participant and delegate at the 2018 World Economic Forum and the Skoll World Forum.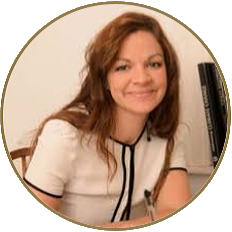 Ms. Elisha London
Entrepreneur, global campaigning expert and mental health advocate. Ms. London was the Campaign Director for the Heads Together Campaign spearheaded by The Duke and Duchess of Cambridge and Prince Harry, founded the advocacy organization The Global Poverty Project ("Global Citizen") in the UK, and has consulted for a range of multilateral, government and non-profit organizations including DFID and The World Bank. Realizing the need for a mental health campaign on a global scale, she brought together a team of global advocacy, resource mobilization, and campaigning experts to convene alongside the global mental health community and establish the Global Campaign for Mental Health.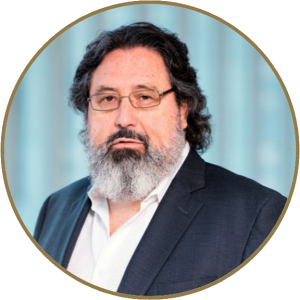 Mr. Patricio V. Marquez
Patricio V. Marquez, from Ecuador, is a World Bank Lead Public Health Specialist, who coordinates the Global Tobacco Control Program and the Global Mental Health initiative at the World Bank Group.  He has worked in more than 70 countries across different regions in the world.
Over 2015-2017 he was a member of the Global Work Group of the Advisory Committee to the Director (ACD) of US CDC, providing recommendations and counsel to the ACD on global public health issues. He served as Public Health Focal Point at the Health, Nutrition and Population Global Practice of the World Bank over June 2014-June 2015, co-led the WBG team that designed the Ebola Emergency Response Program for West Africa and prepared the US$390 million Ebola Emergency Response Project for Guinea, Liberia and Sierra Leone. He was deployed to WHO Geneva to help coordinate the WB and WHO interface on the Global Response to Ebola over the September-December 2014 period.  He also co-led with WHO the Thematic Working Group on Health, Nutrition and Water and Sanitation for the preparation of the UN/WBG/EU/AfDB multi sector Ebola Recovery Assessment Report over January-March 2015.
In 2013-2014, he served as Human Development Sector Leader for Ghana, Liberia and Sierra Leone, as well as for Malawi, Zambia and Zimbabwe, based in Accra, Ghana. He has also worked in Angola, Botswana, Equatorial Guinea, and Namibia. Prior, he served as Health Cluster Leader for the countries in Southern Africa in 2011-12. During 2004-2011, he worked in the Europe and Central Asia (ECA) region, particularly in the Russian Federation, Georgia, Azerbaijan, and the Central Asian Republics, managing implementation support for WBG-funded health system reform and disease-specific projects.  Over 1988-2003, he managed health systems development and science and technology projects funded by the WBG in Argentina, Brazil, Chile, Colombia, Dominican Republic, Ecuador, Mexico, Paraguay, and Venezuela, and led the preparation and start up implementation of Multi Country HIV/AIDS Program in the Caribbean Region that covered 9 countries and CARICOM.
He has authored reports on global mental health, tobacco taxation, as well as on non-communicable diseases and road traffic injuries in Sub-Saharan Africa, road safety in ECA, the demographic and health crisis in Russia, health system challenges in Russia, blood transfusion systems and the spread of HIV in Central Asia, HIV/AIDS in the Caribbean, non-communicable diseases and health systems in Chile, and health system assessments in several LAC countries. He also co-authored a report on non-communicable diseases (NCDs) in China, and a policy note on NCDs and road traffic injuries in Cambodia, and in 2016/2017 he was part of a team that prepared a global report on the economics of anti-microbial resistance (AMR).
He was part of the teams that prepared the US$1.3 billion Global Avian Influenza Preparedness and Control Framework Program in 2006, and the US$1.2 billion Global Food Response Facility in 2008–both covered more than 70 countries across the world.
He pursued his university studies at the George Washington University and Johns Hopkins University Bloomberg School of Public Health, and done executive program training at Harvard University and London School of Hygiene and Tropical Medicine.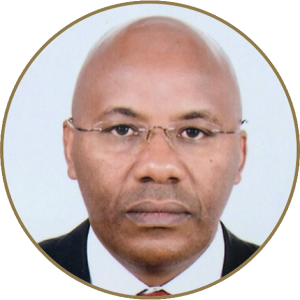 Dr. Simon Njuguna Kahonge
Dr. Njuguna is the Director of Mental Health at the Ministry of Health in Kenya, Secretary and Chief Executive officer to Kenya Board of Mental Health as provided in the Mental Health Act Chapter 248 of laws of Kenya with the main function to provide overall leadership in Mental Health in Kenya. Dr. Njuguna leads the implementation of Kenya mental health policy 2015-2030; with a goal of attainment of highest standards of mental health. In that role, he assesses the mental health systems and develop mental health strategic and investment actions plan. He has training and expertise in psychiatry and mental health; strategic leadership development; health systems management; mental health policies; management of substance use related and addictive disorders. His special emphasis is working in partnerships and collaboration with all stakeholders to improve access to quality mental health in the public sector, with targeted interventions to special populations and social cultural considerations. Dr. Njuguna is the lead person for national mental health technical coordination to steer multisector and multidisciplinary responses in mental health which includes: mental health information systems and research; community mental health strategy; mental health promotion; quality assurance and standards in mental healthcare across the life course; comprehensive substance use management; capacity building and technical assistance; mental health and psychosocial needs in health emergencies and disaster management. Special focus on capacity building; to improve access to quality mental health; public health education; to provide continuous professional development as well as mentorship to; health workers; community service providers; young people and families; users, caregivers and policy makers.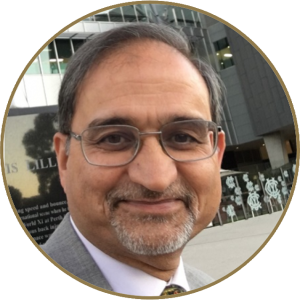 Dr. Shekhar Saxena
Dr. Saxena is a visiting professor at Harvard T H Chan School of Public Health. He is a psychiatrist by training and has worked previously at World Health Organization for 20 years including as the Director of the Department of Mental Health and Substance Abuse, Geneva from 2010 to 2018. His expertise includes providing advice and technical assistance to policy makers on prevention and management of mental, developmental, neurological and substance use disorders and suicide prevention.  He also works closely with researchers and professional and civil society organizations. Before joining WHO, he was Additional Professor at the All India Institute of Medical Sciences, New Delhi, India. He has authored more than 300 scientific papers including in high impact journals. He is an editor of the forthcoming Lancet Commission on Global Mental Health and Sustainable Development.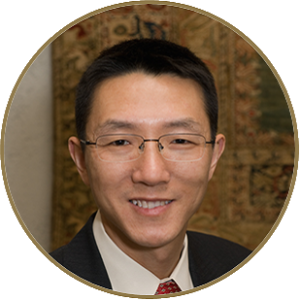 Dr. Dong (Roman) Xu
Dr. Xu is the executive deputy director and research professor of the Sun Yat-sen Global Health Institute (SGHI) of the Sun Yat-sen University. His research focuses on health system innovations, particularly those involving chronic diseases, health quality, and mHealth.  He is leading a large study of the quality of primary health care in 7 provinces of China, using unannounced standardized patients and smartphone-based virtual patients. He co-directs a nurse-led continuum of care randomized trial for people with diabetes in Nepal, and a mHealth assisted community-based mental health program (LEAN Trial) in Hunan, China. Roman held leadership positions at the China Medical Board (CMB), Harvard Medical School's Harvard Medical International, Medtronic Inc., and the Chinese Medical Association.  At CMB, he supported the development of several prominent health policy research centers and/or global health institutions at Peking University, Sichuan University, Central South University, and Peking Union Medical College. He is a founding member of the China Health Policy and Management Society (CHPAMS). Roman received his Ph.D. in global health implementation science at the University of Washington, master in public policy (health policy) from Harvard University, and medicine & English from West China University of Medical Sciences (now Sichuan University).