Global Mental Health
Urban Adolescent Mental Health Delphi
Collaborative efforts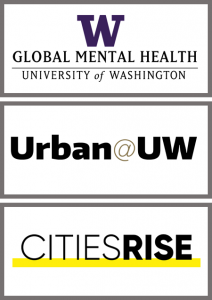 In 2019, representatives of the University of Washington Global Mental Health Program, Urban@UW, and citiesRISE began to discuss global priorities for the mental health of young people in cities. This cross-disciplinary team
What is a Delphi?
A Delphi process is a method to arrive at a group consensus around a certain question or topic area. Delphi processes typically include:
A group of participants (known as 'panellists') specially selected for their particular expertise on a topic.
Two or more sequential questionnaires known as 'rounds',
Collating ideas from Round 1 to construct the survey instrument distributed in subsequent rounds,
An evaluation phase (third or further rounds) where panellists are provided with the panel's responses and asked to re-evaluate their original responses,
The formation or exploration of consensus, often defined as the number of panellists agreeing with each other on questionnaire items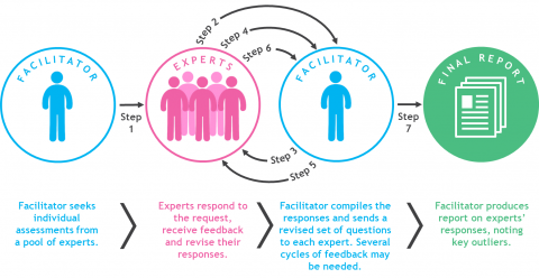 Source: https://research.phoenix.edu/content/research-methodology-group/delphi-method
The Urban Adolescent Mental Health Delphi
Round 1
In Round 1, Delphi panelists were asked to respond to the question "What are the characteristics of a mental health friendly city for youth?" Participants could describe up to five characteristics and were limited to a text response of 350 words. Round 1 characteristics were distilled by the administrative team, YAB, and SAB through a series of meetings into a shorter list of characteristics of a mental health friendly cities.
Round 2
In Round 2, panels selected the top 40 most important characteristics. The top 25 characteristics for youth and top 25 for non-youth were combined and further distilled by the administrative team. Members of the administrative leadership team applied the final characteristics to Bauer et al.'s socio-ecological model of health development.
Round 3
In Round 3, panel members were asked to rank characteristics within each level of the socio-ecological model in terms of a) immediacy of impact on the mental health of youth in cities, b) ability to help youth thrive in cities, or c) ease or feasibility of implementation. To arrive at the final ranked master list of characteristics of a mental health friendly city for youth, individual rankings for each characteristic were weighted by region and ordered by weighted frequency of selection in Round 2.
Delphi Leadership
Pamela Collins, University of Washington
Moitreyee Sinha, citiesRISE
Thaisa Way, University of Washington
George Patton, University of Melbourne
Lukoye Atwoli
Scientific Advisory Board
Nicole Bardikoff, Grand Challenges Canada
Ines Bustamante Chavez, UPCH
Olayinka Omigbodun, University of Ibadan
Nathaniel Foote, True Point
Evelyne de Leeuw, University of New South Wales
Tarun Dua, World Health Organization
Shisir Khanal, Teach for Nepal
Manasi Kumar,
Bina Lefkovitz, CitiesRISE
Ben Danielson, Seattle Children's Hospital
Layla McKay, Centre for Urban Design and Mental Health
Miguel Uribe, Pontificia Universidad Javeriana
Jim Vollendroff, University of Washington
Helen Herrman, University of Melbourne
Executive Committee
Nalini Anand, Fogarty Center, National Institutes of Health
Peter Varnum, World Economic Forum
Ada Williams, Prince Pivotal Ventures
Sara Wolfe, Grand Challenges Canada
Miranda Wolpert, Wellcome Trust
Jurgen Unutzer, University of Washington
Youth Advisory Board
Lian Zietz
Kelly Davis
Chantelle Booysen
Damian Juma
Yvonne Ocheing
Samuel Talaam