Global Mental Health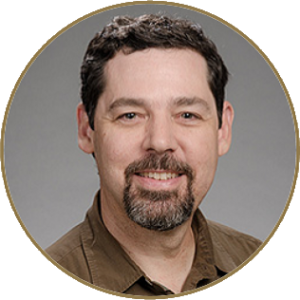 Ian Bennett, MD, PhD
Adjunct Professor, Global Health; Professor, Family Medicine; Professor, Psychiatry and Behavioral Sciences
Dr. Bennett has an interest in perinatal depression health services. He has been funded by the NIMH to study this area including a current R01 addressing implementation of the team based collaborative care model in safety net FQHC's across the US. He has worked internationally in Central and South America with the most recent work focused in Peru. He and his collaborators have received two grants from Grand Challenges Canada to study the relationship of perinatal depression with growth and development and developing a model of team based care for implementation in the public health posts of Callao, Peru. Dr. Bennett also studies the role of mHealth in the delivery of services for perinatal depression both in the US and Peru.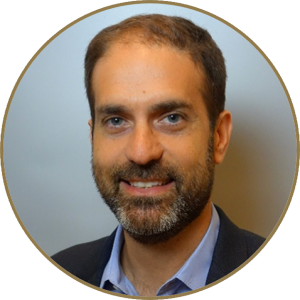 Dror Ben-Zeev, PhD
Professor, Psychiatry and Behavioral Sciences; Director, mHealth for Mental Health Program; Co-Director, BRiTE Center
Dr. Ben-Zeev is a Clinical Psychologist who specializes in the development and evaluation of mobile technology-based approaches in the study, assessment, treatment, and prevention of mental illness. His team works on illness self-management apps for people with schizophrenia, mobile sensing technology for assessment of violence, suicidality, and relapse in psychiatric hospital settings, social media outreach to people who experience auditory hallucinations, clinical texting interventions, and development of mHealth strategies for use in low and middle-income countries and other underserved settings. Current global mental health projects include work in Ghana.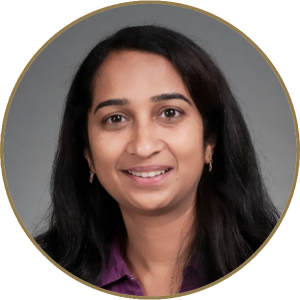 Amritha Bhat, MD, MPH
Perinatal psychiatrist; Acting Assistant Professor, Department of Psychiatry and Behavioral Sciences
Dr. Bhat is a psychiatrist trained in both India and the USA, and completed the Psychiatry in Primary Care Fellowship Program at the University of Washington.  She established the perinatal psychiatry clinic at the University of Washington Medical Center and has helped implement screening for depression in mothers whose babies are admitted to the neonatal intensive care unit. Her research is focused on improving access to mental health treatments during pregnancy and postpartum and developing sustainable primary care based models of maternal mental health care that also include attention to the mother – infant dyad.  Current global mental health projects include work in Lebanon and India.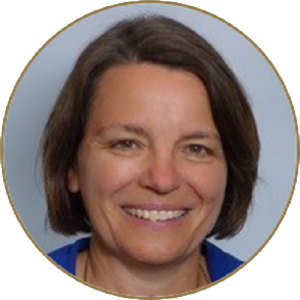 Lydia Chwastiak, MD, MPH
Adjunct Associate Professor, Global Health; Associate Professor, Psychiatry and Behavioral Sciences
Dr. Chwastiak is board-certified in both internal medicine and psychiatry, and has over 20 years of experience in research and clinical care of individuals with complex co-morbidity. Her research focuses on improving the medical care and medical outcomes among individuals with schizophrenia, and has included analyses of large administrative datasets to investigate the epidemiology, healthcare costs and health disparities of cardiovascular risk factors among veterans with schizophrenia. Dr. Chwastiak has extensive experience with the implementation of integrated care models, particularly in low resource settings, both in the US and globally. Current global mental health projects include work in India.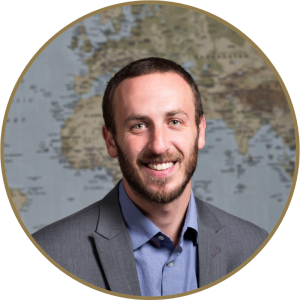 David Citrin, MPH, PhD
Affiliate Assistant Professor, Global Health and Anthropology
Dr. Citrin is a medical anthropologist and global health practitioner whose work has focused on mixed methods implementation research in the field of reproductive, maternal and child health; chronic disease management, including mental health integration with primary care delivery; as well as on the design and implementation of an integrated, facility-to-home electronic health record (EHR) platform. He works as the Director of Evidence to Policy for Possible, an organization that partners with the Government of Nepal to strengthen public sector healthcare delivery systems. Current global mental health projects include work in Nepal, helping to develop a community-based mHealth motivational interviewing tool (COMMIT) for HIV positive youth.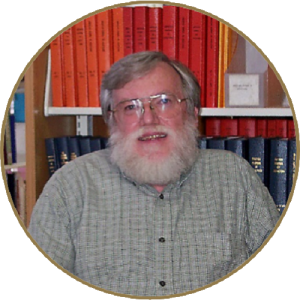 Dennis Donovan, PhD, MA
Professor Emeritus in the Department of Psychiatry and Behavioral Sciences
Dr. Donovan is Professor Emeritus in the Department of Psychiatry and Behavioral Sciences. Prior to Emeritus status he served for 25 years as Director, UW Alcohol & Drug Abuse Institute. He is Associate Director, UW Center for AIDS Research Behavioral Sciences Core and Principal Investigator, Pacific Northwest Node of the NIDA National Drug Abuse Treatment Clinical Trials Network (CTN). He has provided training and continues to provide consultation to faculty and graduate and medical students at the University of Nairobi on clinical research methodology and on the interface of alcohol and drug use with mental health issues and HIV risk. He provides consultation to UW faculty and students concerning alcohol and drug use primarily in sub-Saharan Africa. He is a member of the Safety Monitoring Board for the Assisted Partner Services and Phylogenetics for HIV and Hepatitis C Prevention among PWID (SHARP) being conducted in Kenya.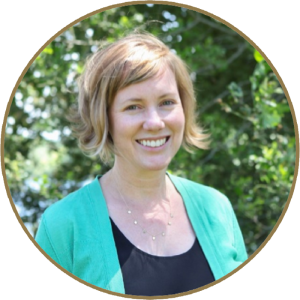 Shannon Dorsey, PhD
Associate Professor in the Department of Psychology, Adjunct Associate Professor in the Department of Global Health and Psychiatry and Behavioral Sciences
Dr. Dorsey's research is on evidence-based treatment (EBT) for children and adolescents, with a particular focus on dissemination and implementation of EBT domestically and globally.  Her work has often focused on trauma-focused cognitive behavioral therapy (TF-CBT), with hybrid research designs that include both effectiveness and implementation science questions. Research has focused on training and supervision strategies to deliver TF-CBT and other EBT, with a particular focus on task-sharing in low and middle income countries (LMIC). She is a codeveloper of the Common Elements Treatment Approach, a transdiagnostic intervention developed for delivery by lay counselors in LMIC. Current research includes NIMH-funded implementation study examining questions related to scale up of mental health treatments in LMIC in health and education in Kenya (via community health volunteer and teacher delivery) and implementation practices and policies that predict implementation success.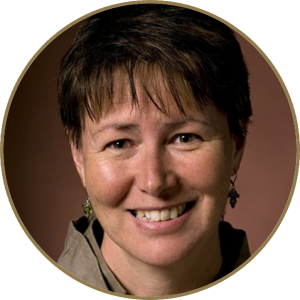 Tracy W. Harachi, PhD, MSW
Associate Professor, School of Social Work; Adjunct Associate Professor, Department of Global Health
Dr. Harachi's research interests range from seeking to understand familial and environmental processes that influence and impact youth, preventive interventions to support youth development to capacity building to strengthen global social work. Her interests in migration evolved into a greater area study focused on Cambodia where she is presently partnership director to establish the first social work education program in that country and introducing social work into the health and mental health care sectors.  She has received grants from the National Institutes of Mental Health, Child Health and Human Development, and Drug Abuse and former member of the NIDA Services Research Review Committee-F.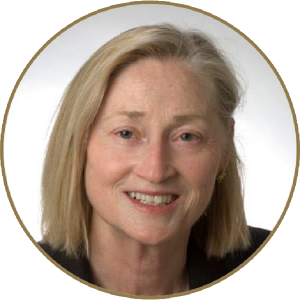 Elizabeth McCauley, PhD, ABPP
Professor, Psychiatry and Behavioral Sciences; Adjunct Professor, Pediatrics and Psychology; Interim Director, Child and Adolescent Psychiatry; Founding member of the SMART Center
Dr. McCauley's research has focused on the development, prevention and intervention of depression and behavioral health problems in young people She has developed and/or tested a number of prevention and intervention strategies in clinical, primary care settings and schools.  She is part of a UW team/Malawian team focusing on the behavioral health needs of school children in Malawi.  In 2018, she provided training at the Can Tho Children's Hospital In Viet Nam and has a project under review: "Supporting Adolescents with HIV and Mental Health Problems in Kenya", in collaboration with colleagues from, Centre for Global Mental Health and Primary Care Research, King's College London.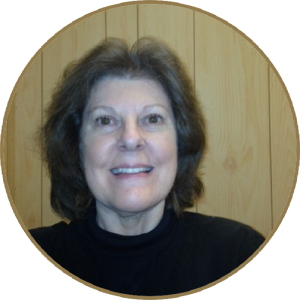 Kathleen Myers, MD, MPH, MS, FAACAP, FAPA, FATA
Professor, Department of Psychiatry and Behavioral Sciences;  Adjunct Professor, Department of Global Health; University of Washington School of Medicine; Director, Telemental Health, Seattle Children's Hospital
Dr. Myers is a Board-Certified Child and Adolescent Psychiatrist who is a Fellow in both the American Academy of Child and Adolescent Psychiatry and the American Telemedicine Association. She has 20 years of experience in using telemental health (TMH) to treat youth with early onset psychiatric disorders who do not have access to traditional sources of care.  She completed a large community-based comparative effective trial testing two models of TMH-facilitated care to treat youth with attention deficit hyperactivity disorder. Her current work focuses on using TMH to increase access to psychiatric care for youth in under-served communities and to support their providers in improving their quality of care. Current global mental health interests include work in Viet Nam and South America.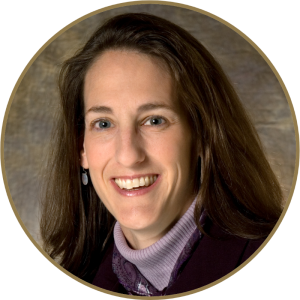 Jane Simoni, PhD
Adjunct Professor, Global Health; Professor, Psychology; Adjunct Professor, Gender, Women and Sexuality Studies
Dr. Simoni is a licensed clinical psychologist specializing in the development and evaluation of health promotion interventions, mainly for persons living with HIV. Her specific areas of expertise include medication adherence, HIV diagnosis disclosure, and interventions facilitated via peer support and multi-media technology. She has led NIMH-funded projects in NYC, Seattle, the US-Mexico border, China, and Haiti. As a Foreign Expert in China, she is working on the evaluation of computer-based counseling program to decrease distress for persons recently with HIV. She directs the UW CFAR's Behavioral Science Core, which focuses on mental health and substance use as barriers to HIV care engagement and clinical outcomes.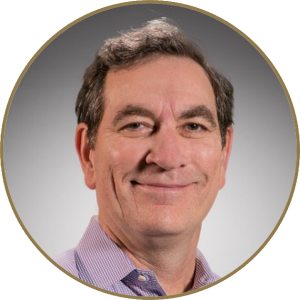 Gary Stobbe, MD
Clinical Associate Professor, Neurology and Psychiatry and Behavioral Sciences
Dr. Stobbe is a neurologist sub-specializing in the field of cognitive and behavioral neurology. Dr. Stobbe helped establish the Seattle Children's Autism Center, and currently serves as Director of Adolescent and Adult Services. Dr. Stobbe also helped establish the UW Medicine Adult Autism Clinic and serves as the Medical Director. He is also the Director of the Adults and Elders Program at the University Center for Excellence in Developmental Disabilities at UW. Dr. Stobbe has extensive experience in clinical research, with his most recent research work focused on clinician training through telehealth to improve access to care and reduce health care disparities both regionally and globally.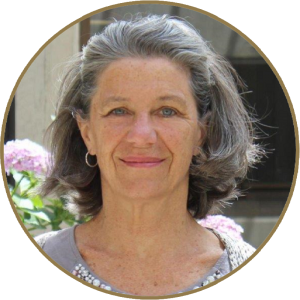 Ann Vander Stoep, PhD
Professor, Psychiatry and Behavioral Sciences and Epidemiology; Adjunct Professor, Global Health
Dr. Vander Stoep, a child psychiatric epidemiologist, is co-director and principal investigator in the Developmental Pathways Research Program.  The centerpiece of DPRP is a longitudinal epidemiological study of depression and co-occurring disruptive behavior problems in 520 young people. She teaches Psychiatric Epidemiology and Quantitative Research Methods in the School of Public Health. Dr. Vander Stoep collaborates with clinician/faculty members to develop, implement and evaluate innovative school and community-based child mental health programs. Current global mental health projects include supporting research capacity-building and developing positive parenting programs in East Africa.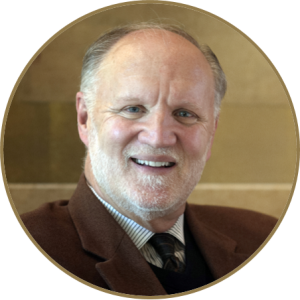 Richard Veith, MD
Adjunct Professor, Global Health; Professor, Psychiatry and Behavioral Sciences
Dr. Veith is the former UW Chair of Psychiatry & Behavioral Sciences.  Historically, he conducted extensive neuroendocrine and treatment research on depression among patients with heart disease or stroke. He recently completed a 4-year grant to explore the effectiveness of psychiatric and pain medicine/opioid use consultations delivered via telemedicine in rural community health clinics in Washington State. He is presently participating a 3-state telehealth project comparing televideo-delivered psychiatric care to collaborative care for bipolar and PTSD patients in community health clinics.  His international global mental health work is focused in Vietnam and Cambodia where he is promoting the implementation of innovative models of care that integrate medical and mental health care in the primary care setting. He is providing training, technical assistance, and other capacity building with psychiatrists, primary care practitioners, psychologists, social workers, and other health professionals at clinical settings, universities, and government ministries.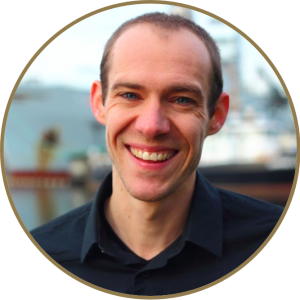 Brad Wagenaar, MPH, PhD
Assistant Professor, Global Health
Dr. Wagenaar's work is situated at the interface of implementation science, health systems and policy research, and global mental health. This includes directing research on systems analysis and improvement to optimize the delivery of task-shared mental healthcare, along with the development of implementation strategies to better integrate care for common mental disorders with primary care, both in Mozambique. He leads ongoing implementation science capacity building efforts in Southern Africa, as well as applying implementation science methods to optimize the scale-up of primary care psychological interventions in Zimbabwe. He also serves as Co-I on a number of implementation science projects in diverse low- and middle-income countries. As faculty in the Department of Global Health, he teaches the Advanced Global Health Evaluation Methods course (GH537) offered each spring. He has also worked to develop innovative online distance learning courses in implementation science that have, to date, trained >1,000 students from >30 countries.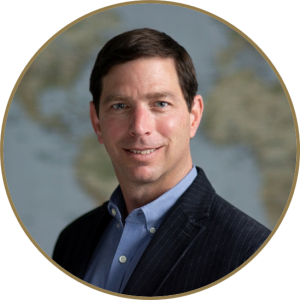 Bryan Weiner, PhD
Professor in the Departments of Global Health and Health Services
Dr. Weiner directs the Implementation Science Program in the Department of Global Health and serves as the Strategic Hire in Implementation Science for the School of Public Health. An organizational psychologist by training, his research focuses on the adoption, implementation, and sustainment of innovations and evidence-based practices in health care organizations. Over the past 20 years, he has examined a wide range of innovations including quality improvement practices, care management practices, patient safety practices, clinical information systems, and as well evidence-based clinical practices in cancer, diabetes, and cardiovascular disease. His research has advanced implementation science by creating new knowledge about the organizational determinants of effective implementation, introducing and developing new theories, and improving the state of measurement in the field.