Global Mental Health
Leadership
---
Pamela Collins, MD, MPH
Director, Global Mental Health Program
Professor, Psychiatry and Behavioral Sciences; Professor, Global Health
Dr. Collins comes to UW after nearly eight years of leadership at the National Institute of Mental Health (NIMH) where she led the development of new funding initiatives for research or research training opportunities in mental health services research in low- and middle-income countries and mental health disparities research in the US, building a robust and growing portfolio in global mental health and creating a pathway to independence for young investigators while also stimulating research in US underserved populations. Current global mental health projects include work in sub-Saharan Africa.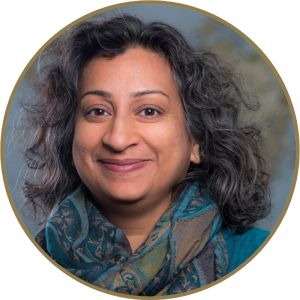 Deepa Rao, PhD, MA
Associate director, Global Mental Health Program
Professor, Global Health and Psychiatry and Behavioral Sciences
Dr. Rao's professional interests are in designing effective interventions to improve mental health and reduce stigma for people with various conditions such as breast and cervical cancer, HIV, diabetes, and depression. She works domestically with African American and African immigrant populations, in South Africa on building mental health research capacity, and in India with pregnant and vulnerable populations of women. She is a multiple PI and the capacity building lead on an NIMH-funded U19 project examining implementation factors in a scale up of integrated mental health care in South Africa. Deepa is the Associate Director of the Center for AIDS Research Behavioral Science Core, Associate Director of Global Mental Health, and the Associate Director of the M.P.H. program in Global Health at the University of Washington. She also teaches the introductory course on Global Mental Health at the University of Washington.
Staff
---

Tessa Concepcion, MSGH
Research Coordinator, Global Mental Health Program
Tessa Concepcion joined the Global Mental Health Program as Research Coordinator in September 2018. Tessa received her MSGH from Duke University in 2018 and has a BS in Environmental Health with a Global Health minor from the University of Washington. Previously, Tessa led a study in Somaliland studying the national burden of pediatric surgery. She has also worked on a range of global health projects in the United States, Uganda, Nepal, and Chile including projects on mental disorders, diabetes, surgical care, access to primary care, and poverty.
Department Chairs
---
Jürgen Unützer, MD, MPH, MA
Professor and Chair, Psychiatry and Behavioral Sciences; Adjunct Professor, Health Services and Global Health; Affiliate Investigator, Kaiser Permanente Washington Health Research Institute in Seattle; Founder of the AIMS Center
Dr. Unützer is an internationally recognized psychiatrist and health services researcher. His work focuses on innovative models that integrate mental health and general medical services and on translating research on evidence-based behavioral health interventions into effective clinical and public health practice. He works with national and international organizations dedicated to improving behavioral health care for diverse populations, has served as Senior Scientific Advisor to the World Health Organization and as an advisor to the President's New Freedom Commission on Mental Health.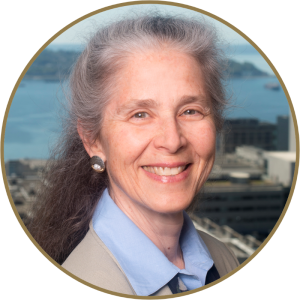 Judith Wasserheit, MD, MPH
Chair, Global Health; Professor, Global Health; Professor, Medicine; Adjunct Professor, Epidemiology
Judith N. Wasserheit, MD, MPH has worked extensively at the interface of STI and HIV clinical-epidemiological research, programs and policy in the U.S. and globally. Currently Professor and Chair of the Department of Global Health at the University of Washington, she was Chief of the U.S. NIH's STD Research Branch; Director of the U.S. CDC's STD Prevention Program, and Director of the HIV Vaccine Trials Network. She has worked in Bangladesh, Colombia, Egypt, Indonesia, Kenya, Thailand and Zambia. Her development of the concept of epidemiological synergy between HIV infection and other STDs has had a major influence on HIV prevention policy and programs worldwide.
Dr. Wasserheit has broad experience working with agencies, governments, and colleagues on STD and HIV research, policy and programmatic issues. She is a member of the National Academy of Medicine, the Johns Hopkins Society of Scholars, and the American Epidemiological Society.