The University of Washington Virology Division
performs testing for a full range of human pathogens including Herpes group, HIV, respiratory, and enteric viruses. Techniques used are molecular PCR diagnostics and sequencing for both standard pathogens and esoteric or non-culturable viruses, tissue culture with direct antigen detection, and serological assays such as Western blot for HSV types 1 and 2.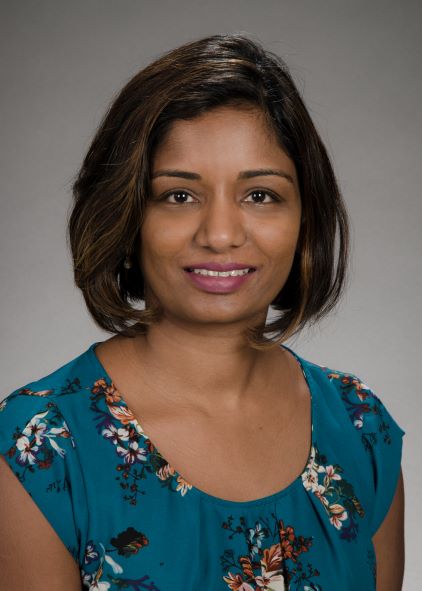 UW Virology Adds a New Faculty Member, Dr. Pavitra Roychoudhury!
Dr. Roychoudhury was recently promoted to Acting Instructor in the UW, Department of Laboratory Medicine.
"UW Virology launched the Center for Viral Diagnostic Excellence (CVDE), a new center for viral diagnostic evaluation for in vitro diagnostic (IVD) submissions and clinical trials, debuting with an Industry Workshop at the ASM Clinical Virology Symposium in Savannah, GA, in May 2019.
Combining our roster of experienced personnel, highly sensitive and quantitative laboratory-developed tests, extensive clinical sample repository, robust informatics infrastructure, and experience in new technologies such as next-generation sequencing and digital droplet PCR, the CVDE can validate and conduct the required studies for IVD submissions, provide laboratory services for clinical trials, and provide samples from our extensive sample repository, along with a number of other services."