The Black Student Union was founded in early 1968 at a time when very few black students attended the University of Washington. Over the next several years the BSU led campaigns that transformed the University and helped reshape educational opportunities for young people of color in Seattle and throughout Washington state.
We explore these events and their impact in a series of reports by Mark Robinson, Craig Collisson, and Tikia Gilbert.
The Early History of the UW Black Student Union
by Marc Robinson
The BSU Takes on BYU and the UW Athletics Program, 1970 by Craig Collisson
Franklin High School Sit-in, March 29, 1968 by Tikia Gilbert
Here are additional reports that provide information about the history of the BSU :
The Chicano Movement in Washington State, 1967-2006
by Oscar Rosales Castaneda
The Black Panther Party in Seattle 1968-1970
by Kurt Schaefer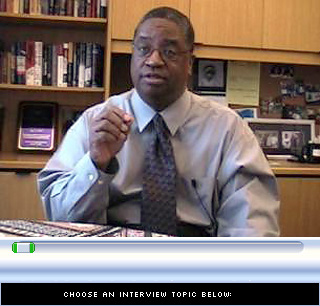 Oral Histories: former BSU members Larry Gossett, Aaron Dixon, and Garry Owens discuss the early years of the BSU, the climate at the University of Washington, and their own activism in streaming video interviews. Click each name above.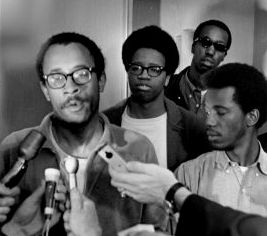 Photo collection: This is one of dozens of photos we have assembled.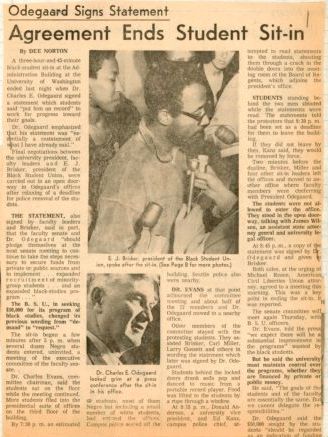 News Coverage: Read the day-to-day coverage of the BSU in Seattle newspapers, a digital collection of nearly 200 articles.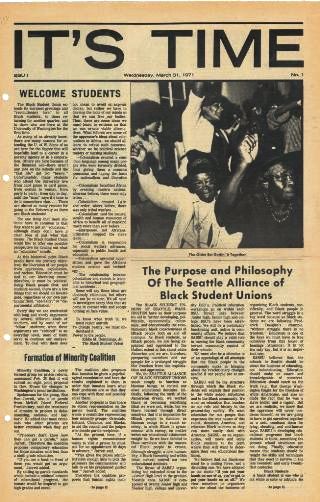 It's Time was published by the BSU in 1971. Click to read the March 31, 1971 edition.