Daggett Research Group
University of Washington
-
College of Engineering
-
School of Medicine
-
Department of Bioengineering
Quick Links
Valerie Daggett
Group Meetings
Courses
Joining our Lab
Lab Photos
Collaborators
Contact Information

Paper of the Month
Multimolecule test-tube simulations of protein unfolding and aggregation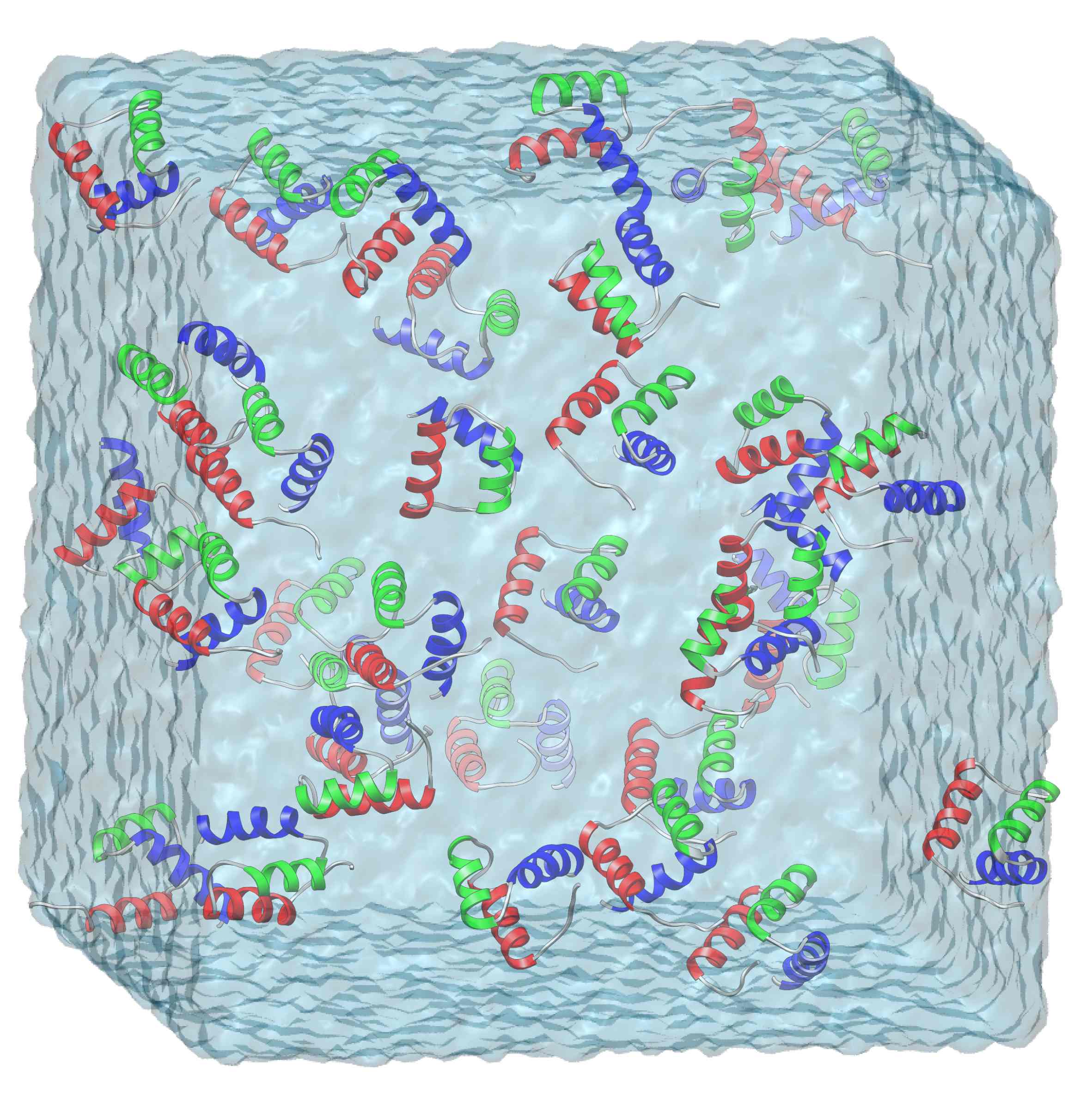 McCully M.E., Beck D.A.C., Daggett V.
PNAS 109:17851, 2012
Molecular dynamics simulations of protein folding or unfolding, unlike most in vitro experimental methods, are performed on a single molecule. The effects of neighboring molecules on the unfolding/folding pathway are largely ignored experimentally and simply not modeled computationally. More...

Goals: Realistic simulation of protein dynamics, unfolding/folding, and conformational transitions linked to disease.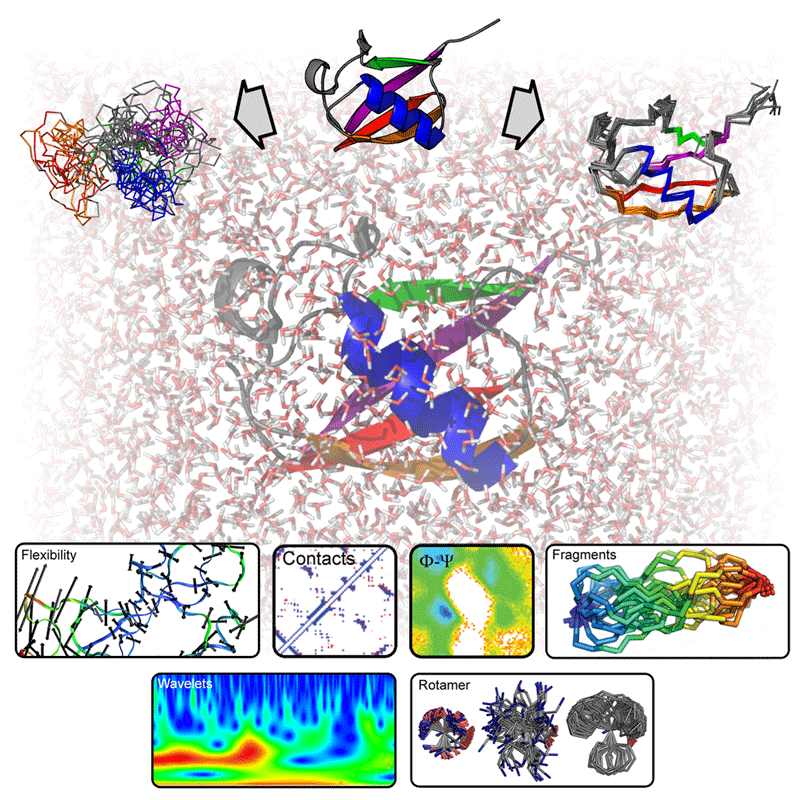 Latest News
If you are an undergraduate student interested in doing research with us next summer, then you should apply for the NNIN REU Program. The deadline is 2/13/13. Please see http://www.nnin.org/research-experience-undergraduates for more information.
Congratulations to Dr. Michelle McCully who successfully defended her thesis on 7/18/12. Michelle has received a fellowship for the ISIS Program at UCSF and she will be conducting postdoctoral research in the lab of Prof. Bill DeGrado. Congratulations Michelle!
Congratulations to Dr. Rudesh Toofanny who just received his Permanent Residency and he was just promoted to a Research Scienctist. Congratulations Rudesh!
The Group is looking for a postdoctoral fellow interested in applying for the UW Sackler Scholars Program. The program offers a competitve two-year fellowship for work in two different labs at UW in the field of biophysics.
Congratulations to Robert Su who just received his BS in Bioengineering and he will be joining us as a BS/MS student this Fall 2012. Congratulations Robert!