Help shape your community!
5th Annual Elder Friendly Futures Conference
Sept. 15-16, 2016 | Lynnwood Convention Center
Once again hundreds of healthcare providers, community professionals, research educators, students and more to share and learn about healthy aging and how to be part of an elder friendly future.
Elder Friendly Futures featured two full days of educational sessions, networking opportunities, engaging exhibits, research poster presentations, roundtable discussions, the always-popular films discussion and a UW Bookstore kiosk.
The theme, Multiple Voices Shaping our Communities included topics such as; 
Shaping the science of health and wellness
Visioning connections within age-friendly communities
Addressing what it means to be older and underserved
The multiple dimensions of cognitive and mental health
Elder justice and security
---
2016 Program
Over the two days at EFF, multiple concurrent sessions touched on the five main themes of the conference. See the complete event program for panels, sessions, and speakers. 
---
UW Bookstore at EFF! 
This year University Book Store will be setting up a kiosk for both days of the Elder Friendly Futures Conference with over 50 titles for sale on topics connected to the themes of this year's program. They will accept all credit and debit card payments as well as cash. (No checks). The University Book Store has been serving the University of Washington community and the greater Seattle area for over 115 years. They offer new, used, and bargain books; medical textbooks, reference books, and supplies; officially licensed University of Washington gear and apparel; art and office supplies; author events and book clubs; unique gifts and more.
---
Keynotes:
Three plenary keynotes speakers, each an expert and pioneer in their respective fields, will present:
Thursday Keynote;   Karen Fredriksen-Goldsen
Title:   Equity: A Powerful Force for the Future of Aging
Expert in health, caregiving, and aging in marginalized communities new.
Friday Keynote; Fernando Torres-Gil
Title:  The Coming Aging of the Next America: Diversity, Generations and the 2016 Presidential Election  
Expert in diversity, generations and presidential campaign that will shape our future. 
Friday Closing Keynote; Ashton Applewhite
Title:  OLD ≠ SICK: How Ageism Warps Our View of Long Life 
Expert in how ageism makes aging in America so much harder than it has to be.
---
THANK YOU to our 2016 sponsors!
Keynote Circle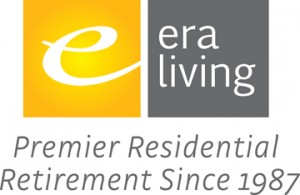 www.eraliving.com
---
Platinum


---
Silver

---
Bronze