Mark your calendars!
Sept. 15-16, 2016 | Lynnwood Convention Center
Once again hundreds of people will gather for a two-day gerontology conference for health-care providers, community-based professionals, researchers, educators and students with a commitment to healthy aging.
---
Keynotes announced!
Thursday Keynote; Equity: A Powerful Force for the Future of Aging
Karen Fredriksen-Goldsen – is a professor of social work at the University of Washington and principal investigator of The National Health, Aging, and Sexuality Study: Caring and Aging with Pride over Time.  She will discuss intersections of health, caregiving, and aging in marginalized communities.    
Friday Keynote; The Coming Aging of the Next America: Diversity, Generations and the 2016 Presidential Election
Fernando Torres-Gil – is a professor of social welfare and public policy at the University of California, Los Angeles, and director of the UCLA Center for Policy Research on Aging.  He will discuss the coming aging of the next America and the diversity, generations and presidential campaign that will shape our future.
Friday Closing Keynote; OLD ≠ SICK: How Ageism Warps Our View of Long Life
Ashton Applewhite is a writer and activist based in Brooklyn New York. She blogs at This Chair Rocks, is the author of This Chair Rocks: A Manifesto Against Ageism, and the voice of Yo, Is this Ageist? Applewhite speaks widely about how ageism makes aging in America so much harder than it has to be, as well as about the medicalization of old age, ageism and elder abuse, and the effects of ageism on women's lives.
Conference themes:
Shaping the science of health and wellness
Visioning connections within age-friendly communities
Addressing what it means to be older and underserved
The multiple dimensions of cognitive and mental health
Elder justice and security
This years event will be full of  shared learning experiences as well as for networking during our round table luncheon session, research poster presentations and  film viewing with discussion.
---
2016 sponsor information is available.  Click here for details!
THANK YOU to our 2016 sponsors!
Keynote Circle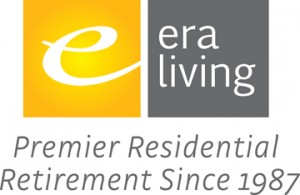 www.eraliving.com
---
 Silver

---
Bronze