2015 ELDER FRIENDLY FUTURES
CARE AND COLLABORATION WITH OLDER ADULTS
Lynnwood Convention Center  |  Sept. 17-18, 2015
New location for 2015. Same great conference!
---
Speaker updates!
Thursday Keynote Speaker
Karen D. Lincoln, Ph.D., MSW, M.A.
Presentation: "Demographic Shifts and the Aging Landscape"
Dr. Lincoln is a dynamic and provocative speaker whose talk will offer fertile ground for change agents looking toward elder friendly futures. She is an Associate Professor in the USC School of Social Work, Director of the USC Hartford Center of Excellence in Geriatric Social Work, Associate Director at the USC Edward R. Roybal Institute, on Aging, and Founder and Chair of Advocates for African American Elders at the University of Southern California.
JUST ANNOUNCED! Friday Keynote Speaker
Andrew E. Scharlach, Ph.D.
Presentation: "Collaborative Approaches for Creating Aging Friendly Communities"
Andrew E. Scharlach is Professor of Social Welfare at the University of California at Berkeley, where he holds the Eugene and Rose Kleiner Chair in Aging and directs the Gerontology specialization in the School of Social Welfare. He also serves as Director of the Center for the Advanced Study of Aging Services, where he conducts research designed to inform development of innovative and cost-effective services for older adults. Professor Scharlach will discuss his extensive research on issues pertaining to the well-being of older adults and their families including aging-friendly communities and a current program examining innovative initiatives for helping communities to become more "aging-friendly".
Once again EFF 2015 will offer a poster session, film session and round table lunch.  Check out the program page for more details!
---
Overview
Save Sept. 17-18 for an annual two-day gerontology conference for clinical care providers, community partners and researchers with a commitment to healthy aging. The conference is presented by the UW School of Nursing de Tornyay Center for Healthy Aging and the UW School of Social Work.
Themes will include:
Transitions in care from clinic to community
Translating science into action
Supporting choices for aging in place
Healthy aging from head to toe
Older adults: The key to defining our futures.
TOP 5 REASONS TO ATTEND
Stay current on emerging research and best practices

Network! – actively engage with colleagues and meet potential collaborators

Gain insights from nationally-recognized speakers

Participate and contribute your ideas

Leave the conference energized and ready to work together!
---
Thank you to our 2015 Sponsors!
Gold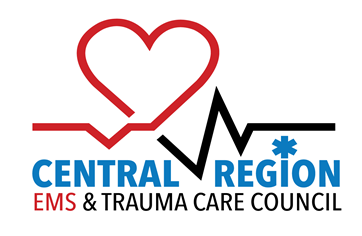 Silver


Bronze