Keynote Speakers
Keynote Talk: "Aging in Uncertain Times: Creating Elder Friendly Futures for Caregivers"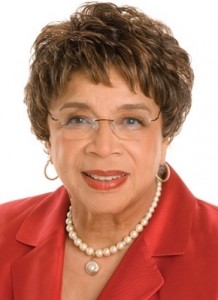 May L. Wykle, PhD, RN, FAAN, FGSA
Former Dean and Emerita Professor of Nursing, Frances Payne Bolton School of Nursing, Case Western Reserve University.
Dr. May Wykle will shed a spotlight on supports for caregivers within diverse communities as we prepare for the growing number of older people with caregiving needs. Acclaimed nationally and internationally for her expertise in family caregiving, minority caregivers, and geriatric mental health, she will discuss ways to enhance services for family and informal caregivers, address their health care needs, and minimize health disparities that add further challenges to their lives. Dr. Wykle brings insights from her research career, policy work, and national and global travels to this topic. She is a former Dean of the Frances Payne Bolton School of Nursing at Case Western University, recent past president of the Sigma Theta Tau International Honor Society of Nursing, and serves on the Board of Directors at the Rosalynn Carter Institute for Caregiving, where she was appointed the first "Pope Eminent Scholar."  Her keynote will challenge our assumptions about the quality and inequalities of resources for caregivers in our communities as we work together to build a future that, even in these uncertain times, supports caregivers' health and the older adults for whom they care.
---
Keynote Talk:  "Bridging the Great Divide:  Integrating Health Care Delivery and Community Based Services"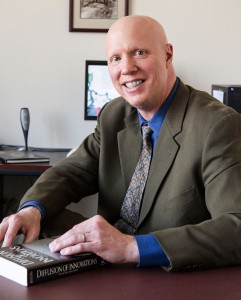 Eric Coleman, MD, MPH
Professor of Medicine and Head of the Division of Health Care Policy and Research
Director of the Care Transitions Program
University of Colorado Anschutz Medical Campus
Dr. Eric Coleman, a leader in geriatric and chronic disease care and a 2012 MacArthur Fellow, will address how we bridge the world of traditional health care delivery with the larger world of community-based supports to build mutually respectful equal partnerships that improve the lives of older adults.  Drawing upon examples from initiatives he has led in our country as well as experiences from other countries, he will suggest strategies for effective collaboration between these two worlds in order to support vulnerable older adults in community-based settings. As Professor of Medicine and Head of the Division of Health Care Policy and Research at the University of Colorado Denver Anschutz Medical Campus, he has developed innovative programs to address system-wide deficiencies to improve patient outcomes. Dr. Coleman is also Executive Director of the Practice Change Leaders Program, designed to build change-oriented leadership capacity among geriatric health care professionals from a wide range of disciplines.  A highly respected national speaker, his keynote is intended to stimulate creative thinking about bridging the social and medical worlds to create elder friendly communities locally and globally.