2016 Keynote Speakers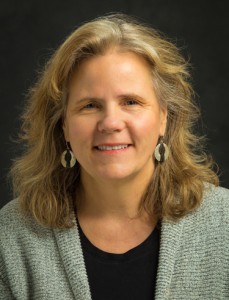 Thursday Keynote:
'Equity: A Powerful Force for the Future of Aging'
Karen I.  Fredriksen-Goldsen, Ph.D.
Karen I. Fredriksen-Goldsen, Ph.D., is Professor and Director of Healthy Generations Hartford Center of Excellence at the University of Washington. Dr. Fredriksen-Goldsen is a nationally and internationally recognized scholar addressing equity and the intersection of aging, health disparities, and well-being in marginalized communities. As the Principal Investigator of Caring and Aging with Pride (R01), Dr. Fredriksen-Goldsen led the first national study of health and aging of LGBT midlife and older adults and their caregivers. In the continuation project, Aging with Pride: National Health, Aging, Sexuality and Gender Study (R01), Dr. Fredriksen-Goldsen is leading the first longitudinal study of LGBT midlife and older adult health and aging to identify potentially modifiable factors that account for health trajectories over time in these communities. She is also investigating health and well-being across other marginalized communities, including the impact of HIV on older adults in China and as an Investigator examining cross-generational risk of cardiovascular disease in a Native American community. Dr. Fredriksen-Goldsen has provided invitational presentations at a U.S. White House Conference, Institute of Medicine, and Congressional Briefings.
read more …
Dr. Fredriksen-Goldsen is the author of three books and more than 75 publications in leading journals such as the American Journal for Public Health, The Gerontologist, and Social Work. Her book, Families and Work: New Directions in the Twenty-First Century (Oxford University Press), is the most comprehensive study to date of caregiving across the lifespan. Having received numerous awards for advancing aging and health research, practice, and education, she was recently named as a top 50 Influencer in Aging by PBS's Next Avenue. Dr. Fredriksen-Goldsen previously received the University of Washington campus wide Distinguished Teaching Award as well as the Association of Gerontology Education in Social Work Career Achievement Award. She is a Fellow of the Gerontological Society of America and a Hartford Mentor and Scholar. Locally, nationally, and internationally, Dr. Fredriksen-Goldsen provides consultation and training on effectively serving older adults and their families in historically disadvantaged and marginalized communities. Dr. Fredriksen-Goldsen is the founder of Generations with Pride and GSA Rainbow Research Group, and co-founder of Shanti/Seattle. She received her Ph.D. in Social Welfare from the University of California at Berkeley.
---
Friday Keynote:


'The Coming Aging of the Next America: Diversity, Generations and the 2016 Presidential Election of Aging
'
Fernando M. Torres-Gil, M.S.W., Ph.D.
Fernando M. Torres-Gil's multifaceted career spans the academic, professional, and policy arenas.  He is a Professor of Social Welfare and Public Policy at UCLA, Director of the UCLA Center for Policy Research on Aging and an Adjunct Professor of Gerontology at USC.  He also has served as Acting Dean and Associate Dean at the UCLA School of Public Affairs, and most recently Chair of the Social Welfare Department.  He has written six books and over l00 publications, including The New Aging: Politics and Change in America (1992) and Aging, Health and Longevity in the Mexican-Origin Population (2012).  His academic contributions have earned him membership in the prestigious Academies of Public Administration, Gerontology and Social Insurance.  His research spans the important topics of health and long-term care, disability, entitlement reform, and the politics of aging.
read more …
Professor Torres-Gil is more than an academic.  He has an impressive portfolio of public service and national and international recognition as a leading spokesperson on demographics, aging, and public policy.  He earned his first presidential appointment in 1978 when President Jimmy Carter appointed him to the Federal Council on Aging.  He was selected as a White House Fellow and served under Joseph Califano, then Secretary of the U.S. Department of Health, Education, and Welfare (HEW), and continued as a Special Assistant to the subsequent Secretary of HEW, Patricia Harris.  He was appointed (with Senate Confirmation) by President Bill Clinton as the first-ever U.S. Assistant Secretary on Aging in the U.S. Department of Health and Human Services (DHHS). As the Clinton Administration's chief advocate on aging, Dr. Torres-Gil played a key role in promoting the importance of the issues of aging, long-term care and disability, community services for the elderly, and baby boomer preparation for retirement.  He served under HHS Secretary Donna Shalala, managing the Administration on Aging and organizing the 1995 White House Conference on Aging. In addition, he served as a member of the President's Welfare Reform Working Group. In 20l0 he received his third presidential appointment (with Senate Confirmation) when President Barack Obama appointed him as Vice Chair of the National Council on Disability, an independent federal agency that reports to the Congress and White House on federal matters related to disability policy.  During his public service in Washington, D.C., he also served as Staff Director of the U.S. House Select Committee on Aging under his mentor, Congressman Edward R. Roybal. In 2013, he received the coveted John W. Gardner Legacy of Leadership Award from the White House Fellows Foundation and Association. At the local level, Dr. Torres-Gil has served as Vice President of the Los Angeles City Planning Commission and as a member of the Harbor and Taxi Commissions for the city of Los Angeles.  During the administration of Los Angeles Mayor Antonio Villaraigosa he served on the Board of Airport Commissioners.  At the state level, he was appointed by former Governor Gray Davis to the Governor's Blue Ribbon Task Force on Veterans' Homes and by former Governor Arnold Schwarzenegger as a delegate to the 2005 White House Conference on Aging.  He continues to provide important leadership in philanthropy and non-profit organizations including as a board member for AARP. In addition, he is a former board member of The California Endowment; the National Steinbeck Center in Salinas, California; and the Los Angeles Chinatown Service Center. He most recently served as a member of the Institute on Medicine's (IOM) End-of-Life Committee (2013-2014). Dr. Torres-Gil was born and raised in Salinas, California, the son of migrant farm workers.  He earned his A.A. in Political Science at Hartnell Community College (1968), a B.A. with honors in Political Science from San Jose State University (1970), and an M.S.W. (1972) and Ph.D. (1976) in Social Policy, Planning and Research from the Heller Graduate School in Social Policy and Management at Brandeis University.
---
Closing Keynote Speaker


'OLD ≠ SICK: How Ageism Warps Our View of Long Life
'
Ashton Applewhite 
author of  "This Chair Rocks: A Manifesto Against Ageism"
Author and activist Ashton Applewhite has been recognized by the New York Times, National Public Radio, and the American Society on Aging as an expert on ageism. She blogs at This Chair Rocks, speaks widely, has written for Harper's and Playboy, and is the voice of Yo, Is This Ageist?  In 2015 she was included in Salt magazine's list of 100 inspiring women—along with Aung San Suu Kyi, Angelina Jolie, Elizabeth Warren, Germaine Greer, Naomi Klein, and other remarkable activists—who are committed to social change.  Ashton's work is a call to wake up to the ageism in and around us, embrace a more nuanced and accurate view of growing older, and push back against the forces that frame it as decline. She is the author of This Chair Rocks: A Manifesto Against Ageism.
Ageism is emerging as a pressing human rights and social justice issue, and Ashton has become a leading spokesperson in the movement against it. The stakes are high, because conceiving of the longevity boom as a disaster generates a different set of responses than seeing it not just a challenge but a remarkable opportunity. Longevity is here to stay. Everyone is aging. Ending ageism benefits us all.