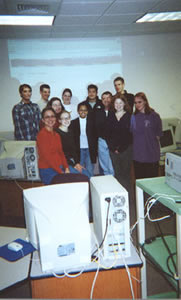 The faculty resource pages provide guidelines for integrating technology into your course, whether or not you teach in the CIC lab classroom. Follow the links below for more information on:
CIC Faculty Profiles: Descriptions of how CIC faculty have used technology in their classes.
Teaching in CIC: CIC Program biography and links to current and recent CIC courses.
Teaching with Catalyst Tools: Short description of online discussion, assignment submission, quiz, and course website tools developed at the UW.
Links: Online resources for faculty teaching with technology.



top