Blast Off!
Professor Billie J. Swalla, Director of FHL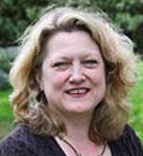 Wow, just wow! It has been a terrific summer! We very much appreciate all of the support and well-wishes that have come in to FHL from across the globe as I begin my five year term as Director. There is an air of excitement and possibility that's being quickly translated into action and new initiatives.
Read more...
Advancement Board Chair Report: The Most Important Question
Kevin Schofield
Whenever I get the chance to visit Friday Harbor Laboratories, I leave energized. There is so much important work happening, and the opportunity to see it firsthand and talk to the people making it happen is a genuine thrill.
Read more...
FHL Adopt-a-Student Program
Rachel Anderson, Assistant Director for Advancement, FHL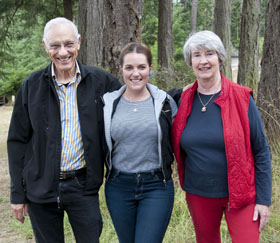 Students who come to Friday Harbor Labs tell us time and time again that their experiences here are life changing! They also share with us the challenges of getting here — both physically and financially! Ah, they quickly learn how to navigate the airport shuttle and the ferry lines. However, the financial challenges are much greater.
Read more...
The Edward Sylvester Morse Institute: an Update
Trish Morse
Scholar exchanges between the U.S.A. and Japan continue. In April, two scholars joined us at Friday Harbor Labs from the University of Tokyo: Naoko Namizaki, Project Researcher from the Research Center for Marine Education, and Dr. Akihito Omori, Assistant Professor.
Read more...
Careers and Coralline Algae at Friday Harbor Laboratories
Florence McAlary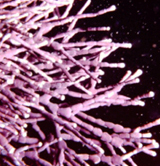 The eye catches a splash of vibrant pink encrusting a tide pool rock, perhaps attended by whelks or a black katy chiton. The vibrant pink is most likely a coralline alga. With branching tufts or a rugged, rock-conforming surface of calcareous encased cells, the colorful attribute of corallines underscores their significance to the marine community.
Read more...
The FHL Algal Herbarium moves into the 21st Century
Tom Mumford
The synoptic collection for marine algae, or the algal herbarium, at the Friday Harbor Labs is an important tool for the study of the local marine flora. Specimens have been collected, floated out on paper, pressed and dried, then stored in folders placed in cabinets since the earliest days of the Puget Sound Biological Station. These specimens have been used for teaching and research.
Read more...
Tide Bite #13: Stinkin' Seaweed Supports Students
by Megan Dethier, Alex Lowe, David Duggins
Look for Tide Bites in your inbox at the start of each month! To view the archive of all previous Tide Bites, visit the FHL News archive.
This is a story about a wonderful synergy between college students, life at marine labs, and research opportunities. Students at many stages in their careers come from all over the world to UW's Friday Harbor Labs, to take courses, work as an assistant for a scientist, or take part in the National Science Foundation (NSF) Research Experience for Undergraduates (REU) program.
Read more...
FHL Staff Portrait: Aimee Urata
Scott Schwinge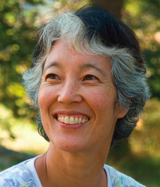 For years, Friday Harbor Labs residents and visitors have been greeted in our main office by the smiling face of Aimee Urata. Aimee is often the first person that visitors see, and for many her face has become an important part of FHL's institutional persona.
Read more...
FHL Staff Portrait: Laurie Spaulding
Rachel Anderson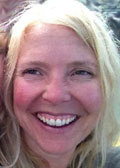 When you arrive at Laurie Spaulding's office door in the historic FHL Dining Hall, you are met by a charming faded image of a cookie with the fortune "You are loved by your employees." If you know Laurie, you totally understand why one of her employees honored her with this tribute!
Read more...
FHL's Open House
On Saturday, May 10th, Friday Harbor Labs opened its doors to the local community and island day-trippers alike! The annual FHL Open House once again drew a crowd of more than 600 visitors who were delighted to explore the Labs via self-guided tour.
Read more...
Jazz at the Labs
San Juan Island and Seattle jazz talents joined together on Saturday, June 14th 2014 to raise funds for FHL's K-12 Science Outreach Program. While the
San Juan Jazz Quintet
launched the evening's program in fine style, guests enjoyed a mighty fine seafood jambalaya perfectly prepared by Laurie Spaulding and her gifted co-workers in the historic FHL Dining Hall. The evening's program continued with a performance by Seattle's talented
Jazz Coalescence
.
Read more...
Paul Illg Lecturer, Dr. Lisa Levin

Lecture abstract: Persistent hypoxia (low oxygen) in the ocean alters both structural and functional aspects of benthic communities, with major consequences for ecosystems services at shallow and bathyal depths. Continental margins subject to upwelling exhibit strong gradients in oxygen, CO
2
, and temperature, and can serve as ideal natural laboratories for the study of environmental stressors.
Read more...
Congratulations to FHL Director Billie J. Swalla!
On Friday August 22nd, colleagues, staff, friends, and community members joined together to offer their congratulations to Professor Billie J. Swalla, the newly appointed director of Friday Harbor Laboratories.
Read more...
In the News
Article on the Elwha River Dam Removal Impacts Research Apprenticeship, taught at FHL spring 2014:
http://www.washington.edu/news/2014/08/01/a-unique-lab-class-uw-students-explore-nations-largest-dam-removal/
Billie Swalla was featured in UW's The Daily:
http://dailyuw.com/archive/2014/05/28/science/campus-pulse#.VA4FckhPat5
...as part of a research team which has many ties to FHL and published an article in the journal Nature about the evolutionary origin of neural systems:
http://www.nature.com/nature/journal/v510/n7503/full/nature13400.html
An article about clingfish by FHL postdoc Petra Ditsche and researcher Adam Summers made the cover of the journal JEB!
http://jeb.biologists.org/content/217/14/2548.full
In early August, a sea otter was sighted over several days on the westside of San Juan Island for the first time in 20 years. This article about sea otter re-population cites Anne Salomon, an Assistant Professor at Simon Fraser University, who was a graduate student of UW Biology with Jennifer Ruesink:
http://www.theglobeandmail.com/news/british-columbia/the-remarkable-comeback-of-sea-otters-to-the-bc-coast/article19681665/?cmpid=rss1
Former FHL Postdoc Moose O'Donnell is quoted in this Washington Post article on Ocean Acidification:
http://www.washingtonpost.com/blogs/govbeat/wp/2014/07/30/marine-industries-at-risk-on-both-coasts-as-oceans-acidify/