You in Partnership with FHL
by Cara Mathison, UW College of the Environment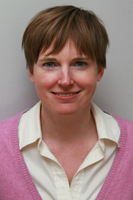 Friday Harbor Laboratories has a deep and committed network of alumni and supporters who rally together to support this tremendous resource at the center of the Salish Sea. We are indeed fortunate to have over a century's long history as part of this community, one which we rely on as we continue to build on our strengths and plan for the next century.
We are in the midst of strategic thinking and planning about our future, and how best to capitalize, catalyze, and advance the areas of research and inquiry that FHL is uniquely suited to lead. Already, in partnership with UW's College of the Environment, FHL executes rigorous research addressing the topic of ocean change, looking at how marine habitats, ocean chemistry, and ecosystems are shifting from the baselines we know. Our success to date is reflected by increases in both public and private funding, as well as s growing capacity to analyze and translate the numerous and varied ocean-based data scientists collect, including novel ways to engage the public in conversations about ocean health. We look forward to continuing to build on this platform, and to sharing more about our strategic directions in the coming year.
While looking towards the future, we want to sincerely thank all of our supporters for your generosity and support to FHL throughout the years. Whether you contribute to our crucial student and faculty support funds, meet with students and make them feel at home on San Juan Island, stop by to learn more about current trends in marine research, or recruit students for the Research Apprenticeships, we appreciate you and the impact you have—it all adds up to make FHL the truly spectacular place that it is.
These impacts have both measurable and immeasurable outcomes on the lives of students at FHL. For example, through endowments and our Adopt-a-Student program, FHL was able to make $213,485 in awards to 116 students with financial need last year. Adopt-a-Student donors take the time to meet their students one-on-one, getting to know the research and student scientist more closely. This exchange is incredibly valuable and meaningful for both the students and the donors.
In short, thank you for the myriad ways in which your contributions have helped build a world-class marine laboratory in the last century, and will continue to make FHL a thriving center of scientific discovery throughout the next century.
-- Cara Mathison is the Senior Director for Advancement at the UW College of the Environment.