Using the Adult System
Health care services for adults are generally managed in a different style and with different expectations than services for children. Teens and young adults who have been used to a pediatrician and specialists who they have known for a long time may have a period of adjustment after switching to adult providers. Planning ahead can help ease this transition.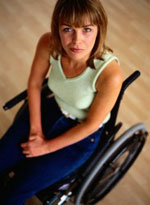 Teens and young adults who have had a family medicine practitioner may not need to change providers. However, the relationship should change to allow the young person the opportunity to assume increasing independence and autonomy in working with the provider and making decisions for themselves. Parents and providers must balance the tendency to be in charge and protect the young person with a commitment to encourage and nurture the development of self-advocacy and self-direction.
Whether you change to new adult-oriented providers or stay with a long-time family provider, it is important to learn how to manage you appointments and work with your doctor or other health care providers (nurse practitioners, dentists, physician assistants).

= PDF file. To view and print PDF files, you must download Adobe Acrobat Reader. Get Adobe Reader