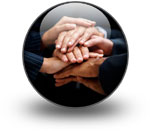 There are several different types of groups organized to meet the needs or objectives of people with chronic illness or disability diagnoses. These include groups whose purpose is to provide support and information around a diagnosis, groups whose main function is policy advocacy or fund-raising and groups whose activities include combinations of these. The following list is categorized by their primary purpose. You can find additional groups or local chapters through the listings on the websites of major national organizations.
Self Advocacy
Groups that provide an opportunity for people with a common diagnosis to share experiences and to advocate for their rights.
Disability Advocacy - General
These groups focus broadly on disability advocacy.