HOME »
Overview
The NW Center for Excellence in Media Literacy addresses health issues through each of its three major divisions: Teen Futures Media Network, Early Childhood Communications Project and Parent Education Programs.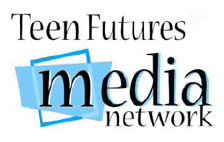 The Teen Futures Media Network is a major division of the NW Center for Excellence in Media Literacy. Since 1994 Teen Futures has addressed a wide range of teen health issues from sexual and reproductive health to tobacco prevention and youth suicide. Through its conferences, workshops and institutes, Teen Futures has reached thousands of health professionals, educators, and adult leaders serving youth in schools as well as a wide array of organizations and agencies located throughout the Pacific Northwest.
The Teen Futures Media Network works directly with teens both in classrooms and after-school settings. In fact, Teen Futures has become known for its efforts in training teen leaders to become the presenters of its media literacy-based teen health programs. In recruiting teen leaders for its programs, Teen Futures remains committed to ensuring that all its groups of leaders include youth who have never before assumed or been considered for leadership positions in their schools or groups, including many at-risk youth.
Support for Teen Futures work involving 8-18 year olds has been made possible through many different funding sources including the Washington State Department of Health, Washington State Office of the Superintendent of Public Instruction, DSHS/Division of Alcohol and Substance Abuse, State Juvenile Violence Prevention Grant Program, American Legacy Foundation, the Centers for Disease Control and Prevention and National Institute of Child Health and Human Development. To learn more about some of Teen Futures work with teen health issues, we encourage you to visit our website:
www.teenhealthandthemedia.org
We also encourage you to visit our site
www.teensexandmedia.org
which is the outgrowth of extensive background research involving adults working and living with teens across the State of Washington.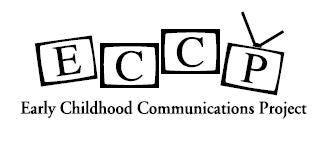 The Early Childhood Communications Project (previously known as the Early Childhood Telecommunications Project) was initiated in 1985 with a grant from the Northwest Area Foundation. Its initial purpose was to provide education and resources on a weekly basis using a network of public television stations across Washington State to reach those working in Washingtonís early childhood community. Although it discontinued weekly television broadcasts in 1988, the Early Childhood Communications Project has continued to produce educational resource material for the early childhood community.
Most recently this division has focused its attention on the topics of nutrition and physical activity. It collaborated with its partner, Action for Media Education, to produce
www.nutritionandmedia.org
a website designed to provide nutrition resources and information for the early childhood community. This site was made possible with funding from Steps to a Healthier US Cooperative Agreement of the U.S. Department of Health and Human Services and the support of Public HealthóSeattle & King County.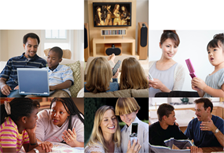 Parent Education
The health and wellness of families is a subject of major concern here at the NW Center, therefore faculty and staff have continued since the Centerís inception to dedicate effort to the field of parent education. Resources the Center has developed include video series for parent audiences, websites and a wide variety of print materials. The Centerís videos include a series based on the work of Jean Illsley Clark and her books
Self Esteem: A Family Affair and Growing Up Again: Parenting Ourselves, Parenting Our Children
(Clarke and Dawson). Another of the Centerís video series developed in Spanish entitled
Platica de AutoEstima
is also based on Clarkeís work and includes a Leaderís Guide and set of novellas designed to supplement the series. Other video series focused specifically on teens include Talk with Your Teens about Sex with its accompanying discussion guide which includes tips and resources for parents.
The Center has extensive experience conducting research with parents to investigate their attitudes, beliefs and opinions regarding a wide range of topics including media influence on their families and their views about specific health issues such as teen sexuality and nutrition and physical activity. As an example, background research conducted with parents of children enrolled in Washington Stateís Head Start and Early Childhood and Assistance Program (ECEAP) led the development of the program Food for Thought, a program presented by parents to parents and the website
www.nutritionandmedia.org
along with the supplementary Food for Thought resource material for parents developed in collaboration with our partner Action for Media Education.
Another example based on the results of focus groups held across Washington State is the website
Letís Talk Teens, Sexuality and Media
(
www.teensexandmedia.org
) launched in 2011. Focus group results indicated that this new site would need to dedicate significant attention to parents. For this reason, this website was divided into two major sections, one devoted solely to parents and the other designed for professionals working with youth. . The parent section of this site was developed to meet specific needs identified by our focus groups. Focus groups concurred that this parent section was a critical site feature.
Still another example of the Centerís efforts to reach parents was the outgrowth of an exploratory research project examining the types of information parents of teens, especially parents in more difficult to reach communities, would find engaging and the ways in which these parents would most choose to access this information. This exploratory research project led to the formation of the group Parent Leadership Network (2000-2007) and the website
www.parentleadersofwashington.org
.
Funding for the Centerís work with parents has come from a variety of sources including the Washington State Department of Health, Washington State Department of Social and Health Services, and Steps to a HealthierUS Cooperative Agreement of the U.S. Department of Social and Human Services with support from Public Health-Seattle & King County.