Kim TallBear, Kirsten Lindquist, and Katrina Claw
Postdoctoral research fellows, Katrina Claw (postdoc in the UW Department of Pharmaceutics) and Keolu Fox (former UW Genome Sciences graduate student and current UCSD postdoc), are using their teaching experiences as a 2017 STEP fellow and as an IRACDA fellow, respectively, to engage diverse audiences in an inclusive and exciting science-themed production. Katrina Claw is the lead organizer and faculty for the SING workshop, and has teamed up with the Tipi Confessions producers to organize Sexy Science Confessions this year. Keolu Fox and Tipi Confessions producer, Kim TallBear, are also SING faculty.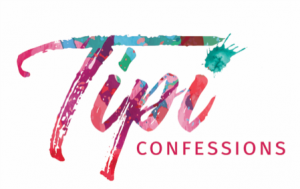 The story of Sexy Science Confessions began one evening last July 2017 in Tucson, Arizona, when the Summer internship for INdigenous peoples in Genomics (SING) faculty were socializing at the end of a long day of teaching participants about genetic science and ethics. The topic of the Edmonton-based Tipi Confessions sexy storytelling and cabaret show came up. SING faculty wondered….is science sexy enough to generate stories and performances for a science-themed confessions show?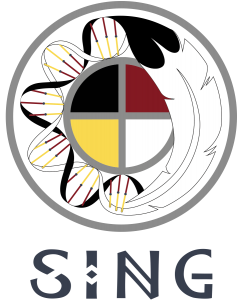 Hilarity erupted as SING faculty shared sexy and funny stories about science and lab life. The idea for Tipi Confessions Presents Sexy Science Confessions took hold. The show is the culminating event of the SING 2018 program at the University of Washington. Sexy Science Confessions is open to the public and we invite all the sexy nerds in the Seattle area to join our Indigenous genome scientists and aspiring scientists to celebrate sexy positivity with a twist of science.
Sexy Science Confessions will be held on the University of Washington campus in Kane Hall on July 27, 2018. Tickets for $25 + tax/fees through Brown Paper Tickets.
But prepare yourself to share your own sexy stories. Anonymous audience confessions are the stars of the show! Audience members submit confessions to our condom faeries who circulate through the theatre and who also distribute lube and condoms for safer sex! Your confessions may be read onstage by emcees. Confessions run the gamut from salacious to hilarious and sometimes moving as our audiences—like many of us—are overcoming so much, including sexual trauma. Mostly, though, we laugh.
---
The Tipi Confessions Story
Tipi Confessions is a sexy storytelling and cabaret show founded in 2015 in Edmonton. We are an offshoot of the popular Austin, Texas-based show Bedpost Confessions. Tipi Confessionsis produced by three Indigenous women: University of Alberta professors Kim TallBear (SING faculty member) and Tracy Bear, lead emcee, and by incoming PhD student and social media expert, Kirsten Lindquist. Tipi Confessionsis held several times a year in Edmonton, in other cities across Canada, and in international locations. In addition to sex-positive stories and spoken-word, we also feature comedians, burlesque dancers, and other sex positive performers.
Tipi Confessions features both Indigenous and non-Indigenous performers. Our motto is, "everyone is welcome in our tipi."
Tipi Confessions is part of the University of Alberta Faculty of Native Studies arts-based research group called the RELAB. We combine performance with research that focuses on both sexand nature. Both ideas have been used together to colonize Indigenous peoples and to oppress many other marginalized people, including other people of color, women, queer and differently abled people. Scientific disciplines have participated in developing knowledge used to monitor, manage, and control those assumed to be deviant from a supposedly objective norm. Too often that norm against which all else is measured privileges white, male, heterosexual, and abled bodies.
With that history in mind, the performers at Sexy Science Confessions will present stories, poems, and dance that demonstrate decolonial alternatives for science.
Meet our emcees!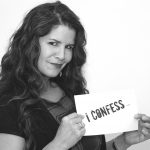 Dr. Tracy Bear (Montreal Lake Cree Nation) is our lead Tipi Confessions emcee and Assistant Professor in the Faculty of Native Studies at the University of Alberta. Her community-based research and teaching related to Indigenous feminisms and erotica and sexual decolonization includes participation in the project, Walking with our Sisters, a Commemorative Art Installation for the Missing and Murdered Indigenous Women of Canada and the USA. A literary scholar, Dr. Bear teaches a popular Indigenous Eroticacourse and performs Indigenous erotic analysis as not only a reclamation of Indigenous women's agency over their bodies, but as a source of joy, and a place of political action and land sovereignty..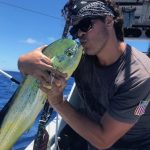 Joining Dr. Bear as a guest emcee for Sexy Science Confessions will be Dr. Keolu Fox (Kanaka Maoli), a University of California Chancellors Postdoctoral Fellow at the University of California San Diego (UCSD), School of Medicine and the Salk Biological Research Institute. Dr. Fox's work focuses on using genome technologies to investigate the molecular events involved in metabolic disease. His research interests include genome sequencing technology, genome editing, and Indigenizing biomedical research. This is Dr. Fox's first time emceeing a sexy storytelling show, which we think is very brave.
Meet our performers!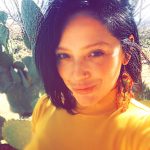 Krisha Hernandez, a queer Mexica/Yaqui and Bisayan Indígena, is a storyteller, scholar, poet, potter, land steward and protector, and PhD candidate. They are a teaching fellow in the Department of Anthropology at UC Santa Cruz; a researcher in the indigenous science, technology, and society hub and lab at the University of Alberta, Canada, chaired by Dr. Kim Tallbear; and writes with the creatures collective. They currently work with desert pollinators in the 'borderlands' of California and Arizona—primarily with bees and moths.
Krisha will perform two poetic stories, Desert Rain and Listening, Part 1 and 2,that discuss im+materia exchanges with more-than-human entities such as agave. Her accounts of intimacy, sensualities, and relationships defy colonial categories and temporal limitations.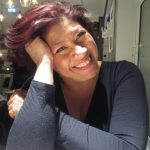 Dr. Kim TallBear (Sisseton-Wahpeton Oyate), Tipi Confessions producer is Associate Professor, Faculty of Native Studies, University of Alberta, and Canada Research Chair in Indigenous Peoples, Technoscience & Environment. She is the author of Native American DNA: Tribal Belonging and the False Promise of Genetic Science. Dr. TallBear also studies the colonization of Indigenous sexuality. Her blog, The Critical Polyamorist, discusses the role of compulsory monogamy in settler-colonialism. She is a regular round-tabler on the Media Indigena podcast with host Rick Harp.
Kim will tell a story about the trials and tribulations of moving between two disciplinary lovers—the bold, brilliant, and rebellious IZ (or Indigenous Studies) and the erudite if complacent Mr. Technoscience. Polydisciplinamorous, in no way resembles anyone in real life!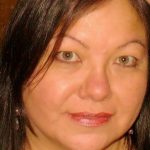 Tiffany Midge is an enrolled citizen of The Standing Rock Sioux tribe and was raised in the Pacific Northwest. Her most recent poetry collection "The Woman Who Married a Bear" (University of New Mexico Press) won the Kenyon Review's Earthworks Prize for Indigenous Poetry, and a Western Heritage Award. She's published with McSweeney's, Transmotion, The Offing, Waxwing, Moss, Okey-Pankey, Mud City, Apex, The Rumpus and World Literature Today. She wrote a humor column for Indian Country Today, and her essay collection "Bury My Heart at Chuck E. Cheese's" is forthcoming. Midge aspires to be the distinguished writer in residence in Seattle's space needle.
Tiffany will do a reading of humorous short fiction, Live Nude Model that questions the stereotypical conflation of Indigenous people with nature.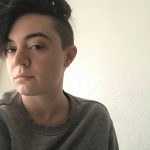 Samantha Archer is a queer, white Ph.D. student born and raised in Texas. Her academic work merges anthropological genetics, feminist and queer science studies, and material feminisms. She thinks about futures for collaborative, justice-oriented, community-based science, and how we might reconfigure what we know and who we know within and outside of the academy. She is a performer and storyteller at heart, but this is her first return to the stage after a hiatus of several years.
From out of her ancient DNA lab life, she will perform Authorized Personnel Only.
And you!  Come with your confessions ready to write down on Confessions cards, which will be provided along with safer sex supplies by our condom faeries. Be prepared to laugh, to be titillated, and moved.