Spring 2007 | Issue No. 9
IN THIS ISSUE:

Print-ready PDF version
UW VIRTUAL TOUR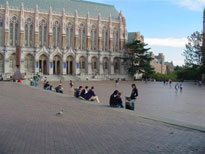 TRANSFER THURSDAYS
Thinking about transferring to the UW? If you are,
Transfer Thursday is your gateway to transfer information
. At a Transfer Thursday session, you can speak to an admissions counselor who will tell you all about applying to the UW. You can also meet with an undergraduate academic advisor who will help you prepare for your intended UW major. Bring your questions and your unofficial transcript(s). It's one-stop shopping for the prospective transfer student.
Where:
University of Washington
171 Mary Gates Hall
When:
Every Thursday 1:00 - 4:00.
Admissions sessions
begin at 2:30!
For more information:
(206) 543-2550 or click
here
.
CREDITS
Megan McConnell
Editor
Jennifer Stock
Technical Designer
Contributors:
Philip Ballinger
Sherry Chavoya
Todd Herrenkohl
Megan McConnell
Shayla Miles
Jessica Salvador
Clay Schwenn
Scott Winter
Kurt Xyst
The Transfer eNewsletter is a project of the UW Undergraduate Advising Gateway Center.
Transfer Student Interview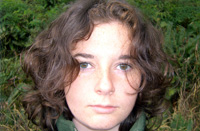 Interview With Transfer Student Lea Young.
Editor Megan McConnell has a candid conversation with transfer student Lea Young about her experience transitioning from tiny Clallam Bay, Washington, to the populous University of Washington via an intermediary step at Peninsula College. Lea earned her associate's degree as a Running Start student and has a nuanced view about the advantages and disadvantages of starting at the university as an 18-year-old junior.
Click here to download interview. (approx. 4.0 mb | mp3 format)
Related Links
Past Transfer Student Interviews:
Winter 2007: Farah Nousheen
Autumn 2006: Alain Clark
Spring 2006: Sheri Davis
Winter 2006: Markus Thomi
Spring 2005: Loyce Mbewa
Winter 2005: Joel Emans