Welcome from the Editor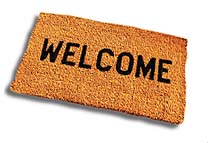 They're calling it the Great Recession. According to economists, we've been in it for quite a while now, and we'll be in it for quite a while longer.
Read more...

Admissions Updates: Business as Usual...Almost
In these times of state budget constraints, future students and their parents are naturally concerned about enrollment at the University of Washington Seattle campus. Read more...

Helping to Pay for College: Financial Aid and Husky Promise
Undergraduates at the University of Washington will receive over $200 million financial aid in 2008-2009. Although we are in a time of economic uncertainty, we expect to have as much financial aid available, if not more, in the upcoming school year. Read more...

3D4M major in Art
3D4M stands for "Three Dimensions Four Media/Forum" and is a consortium that includes tracks in the study of Ceramics, Glass, Public Art, and Sculpture. Read more...

UW/CC Advising Conference Set for May 8
The 21st annual University of Washington/Community College Advising Conference will be held at the Husky Union Building on the UW Seattle campus on Friday, May 8. Read more...

Summer Institute in Arts and Humanities
The Summer Institute in the Arts & Humanities is an annual event sponsored by Undergraduate Academic Affairs, the Simpson Center for the Humanities, the Office of Research, Summer Quarter, the Undergraduate Research Program, and the Mary Gates Endowment for Students. Incoming transfer students are welcome to apply. Read more...

Transfer Student Interview

Interview with Transfer Student Carla Lapov Read more...

Updates from UW Bothell
Are you eligible for Transfer into UW Bothell? Come to our Transfer Fair! Read more...

Get to Know UW Tacoma
Nestled in the heart of downtown Tacoma there is a steady heartbeat generated by a lively community. Read more...

New English Major Admission Requirements in Spring 2009
Some important changes to English major admission policies and procedures will go into effect at the beginning of Spring Quarter 2009. These changes include both new prerequisites and new application procedures. Read more...

Medical Technology Admission Changes
Medical Technology (MT) is a profession of highly knowledgeable and skilled individuals who perform clinical laboratory tests on blood, other body fluids, or tissue samples. The results obtained by these laboratory tests are a vital tool for physicians in their diagnosis, treatment, and prevention of disease and provide a critical component of health care. Read more...

Technical Communication becomes "Department of Human Centered Design & Engineering"
After nearly three decades as the "Department of Technical Communication," TC is changing its name to Human Centered Design & Engineering (HCDE). Read more...