The University of Washington Virology Division
performs testing for a full range of human pathogens including Herpes group, HIV, respiratory, and enteric viruses. Techniques used are molecular PCR diagnostics and sequencing for both standard pathogens and esoteric or non-culturable viruses, tissue culture with direct antigen detection, and serological assays such as Western blot for HSV types 1 and 2.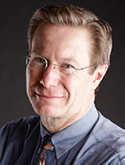 Virology Division Head, Dr. Keith Jerome is the recipient of the 2015 Pan American Society for Clinical Virology Award, which honors significant contributions to viral diagnosis that have had a major impact on the discipline.