The University of Washington Virology Division
performs testing for a full range of human pathogens including Herpes group, HIV, respiratory, and enteric viruses. Techniques used are molecular PCR diagnostics and sequencing for both standard pathogens and esoteric or non-culturable viruses, tissue culture with direct antigen detection, and serological assays such as Western blot for HSV types 1 and 2.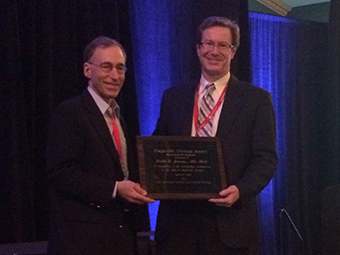 Virology Division Head, Dr. Keith Jerome is the recipient of the 2015 Pan American Society for Clinical Virology Award, which honors significant contributions to viral diagnosis that have had a major impact on the discipline.
Dr. Jerome was also selected for membership to the Infectious Disease Society of America (IDSA) as a Fellow in July of 2015. This Fellow membership to IDSA recognizes individuals who have achieved professional excellence and provided significant service to their profession through both local and national impact and their publication of work.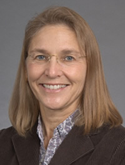 Study Sheds Light on Why HIV is a Persistent Infection
UW Virology Faculty member, Dr. Lisa Frenkel, is the senior author of a recent study that sheds light on why HIV infection persists despite antiretroviral treatment. When HIV inserts itself into certain human genes, namely those that control cell growth and cancers the cell can reproduce to produce a clone of infected cells that live for many years.