Welcome to the University of Washington Band Program!
Upcoming Concerts

Tuesday, February 10th, 4:45pm
Meany Hall, University of Washington
Free Admission
University of Washington Wind Ensemble
UW Pacific Northwest Band Festival Concert
American Overture, Joseph Wilcox Jenkins. Frank Battisti, conductor
subZERO, (concerto for bass trombone and chamber orchestra), Daniel Schnyder. Doug Yeo, bass trombone soloist.
Come Sweet Death, J.S. Bach/Alfred Reed. Rodney Dorsey, conductor
Folk Dances, D. Shostakovich/Reynolds. Colonel Timothy Holton, conductor


UWWE in Beijing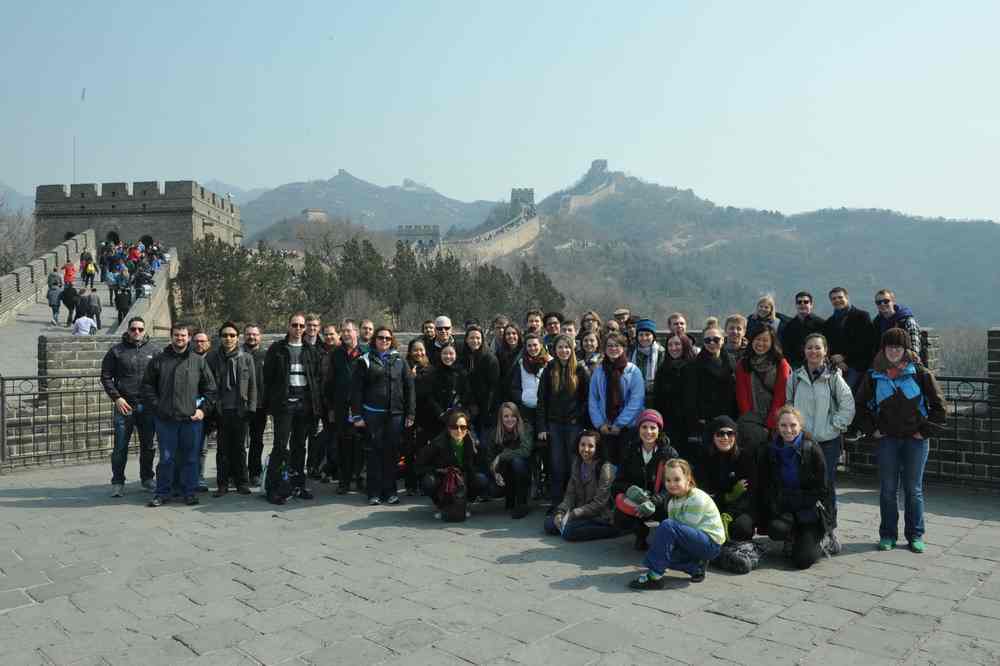 On April 1st, 2013 the University of Washington Wind Ensemble returned from a highly successful concert tour of Beijing, China. Six concerts were given in a variety of venues including a sold-out performance at the National Center for the Performing Arts located in Tiananmen Square that was broadcast nationwide on China Central Television. Video of that broadcast can be viewed here:

http://www.uwtv.org/watch/WpN1p2uKroI/

We are extremely grateful to Dr. Zhao-Rong Chen - professor of flute at the China Conservatory and alumni of the UW and the UWWE - for his hard work on our behalf. The UWWE is also thankful for the China Conservatory of Music and their wonderful hospitality. For more information about the trip, and numerous photos, see:

http://www.artsci.washington.edu/newsletter/April13/UWWE.asp

http://www.chenzhaorong.com/view.asp?prono=121

http://www.nwasianweekly.com/2013/03/uw-musicians-tour-china/

A VIDEO OF OUR JOINT PERFORMANCE WITH THE CHINA CONSERVATORY!
UWWE/CCWE Combined Performance: "Sheltering Sky" from Harry Husky on Vimeo.

*************************************************************************

Professor Salzman on King FM!

KING FM was delighted to feature Timothy Salzman with co-host Mike Brooks on Musical Chairs, Friday, October 5.

Each week, Musical Chairs features a different guest from the Northwest Arts scene who joins Mike in the studio to share favorite works and personal stories and background on these special selections.

Listen to a recording of the broadcast here:

Musical Chairs Part 1
Musical Chairs Part 2
Musical Chairs Part 3

*************************************************************************
Check out these UW WIND ENSEMBLE videos from the CBDNA 2011 conference with NEW AUDIO

Program


Halo

https://docs.google.com/file/d/0B8KgL_gkVRI_MDExZWFmZmQtYmVjOS00MTUyLThlMDgtMWY1ZDcyMDdmMWRj/edit#

Precious Metal: A Concerto for Flute and Wind Ensemble – D. J. Sparr
Donna Shin, flute

http://www.youtube.com/watch?NR=1&feature=endscreen&v=EpJ72zxb408


from the language of shadows

https://docs.google.com/file/d/0B8KgL_gkVRI_ZGRmNTQ0ZjgtNGI1ZS00ZjNkLWI2NTAtY2NmZmQyNzA2YTEx/edit?pli=1

Solitary Confinement – Cuong Vu (orch. T. Salzman)
Cuong Vu Trio

http://www.youtube.com/watch?v=Ua8uXcXSJBk

Harvest: Concerto for Trombone – John Mackey
Ko-ichiro Yamamoto, trombone

http://www.youtube.com/watch?v=Hc8P_4jElOU&feature=related




*************************************************************************


2011 CBDNA National Conference
March 23-26. Location: University of Washington & Benaroya Hall

From March 23-26 the University of Washington hosted the 2011 College Band Directors National Association conference an event attended by 350 collegiate wind band conductors from throughout the United States. This biennial conference had not been held on the west coast since 1976 (UCLA). Several ensembles performed at the event - in Meany Hall on the UW campus and in Benaroya Hall, home of the Seattle Symphony Orchestra - and a number of research presentations were given. The ensembles chosen to perform at the conference were:

University of Miami-Frost Wind Ensemble, Gary Green
Hartt Wind Ensemble, Glen Adsit
Ball State University Wind Ensemble, Tom Caneva
Boise State University, Marcellus Brown
California State University - Long Beach, John Carnahan
Central Washington University, Larry Gookin
Texas State University, Rodney Schueller
University of Washington Wind Ensemble, Tim Salzman
Small College Intercollegiate Honor Band, Lowell Graham (retired conductor, United States Air Force Band)

The UW Wind Ensemble performed twice. The first concert, in Meany Hall on Saturday afternoon, March 26th, consisted of new works by Huck Hodge, Cuong Vu, Martin O'Donnell, John Mackey and D.J. Sparr with Donna Shin, Cuong Vu and Ko-ichiro Yamamoto as soloists. At the final convention concert that evening the UW Wind Ensemble, at the invitation and under the baton of Gerard Schwarz, Music Director of the Seattle Symphony, performed in Benaroya Hall as a part of the Seattle Symphony Orchestra's regular Saturday evening concert, a culmination of the orchestra's week-long celebration of the music and life of Alan Hovhaness.


Nearly 100 email/Facebook messages/letters were received congratulating the UW on the conference. Samples of these letters can be found here:

************************************************************************

The UW Wind Ensemble, at the invitation of the Kansai Band Association, returned to Japan for their third concert tour in March of 2010. The ensemble performed with selected Japanese junior high, high school and university wind ensembles in Osaka, Kobe, Kyoto and Izumo.
*************************************************************************
THE UWWE DVD!
The University of Washington Wind Ensemble's educational DVD series, "The Architecture and Responsibilities of the Wind Ensemble", produced by Nihon PALS of Osaka, Japan, was recently nominated for a research award by the Japan Educational Music and Culture Association. Each year the Association nominates performing organizations, composers, publishers, instrument manufactuers and audio/DVD producers for awards. Thirteen nominees were chosen and this year all of the nominees were from Japan except for the world-famous Orchestre de la Garde Républicain from Paris (in the performance category) and the UW Wind Ensemble's DVD (research category). This organization gives a total of four awards annually from all categories. The Tokyo Metropolitan Police Department Band*, composer Chansu Kou, Roland (one of the worlds' leading manufacturers of electronic instruments and music gear) and the Accord Publication Company received this year's awards. Two other 'lifetime achievement awards' were given to two legendary Japanese high school bands, Yodogawa and Naroshino.
*In Japan, every major police and fire station have professional bands as do most major corporations. This year there are 14,182 bands that belong to the All Japan Band Association.
*************************************************************************
UWWE IN JAPAN 2007!
In March of 2007 the UW Wind Ensemble completed a successful tour of Japan where they shared concerts with outstanding Japanese college and high school wind bands in the following venues:
3/16 (Fri) Kinki University November Hall, Osaka.
3/17 (Sat) Kobe Bunka Hall, Kobe.
3/18 (Sun) Sakuyo Gakuen Tokagakudo Hall, Kurashiki.
3/20 (Tue) Izumo Taisha, Izumo.
3/21 (Wed) Izumo Taisha Bunka-Place Urara Hall, Izumo.
3/23 (Fri) Kumamoto Prefectural Theater, Kumamto.
Additionally, the ensemble performed at the Izumo Taisha Shrine. This performance is the first time that western music was allowed at Izumo Taisha, the oldest Shinto shrine in Japan.
Contact us!
UW Bands
University of Washington School of Music
Box 353450
Seattle, WA 98195
phone: (206)685-8050