Current Funding Awardees
Pilot and Feasibility Awardees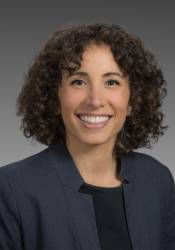 Ana Valencia Ph.D.
Research Assistant Professor
Department of Medicine
Division of Metabolism, Endocrinology and Nutrition
Adaptation of Mitochondria to Weight Loss, and their Impact on Energy Balance and Inflammation
Weight loss mitigates cardiometabolic risk in obesity but can also trigger counterregulatory adaptations, such as a reduction in metabolic rate, that result in resistance to weight loss and susceptibility to regain. This study will assess how mitochondrial function is affected at a weight loss plateau, the period when weight loss stalls and regain often follows. The hypothesis is that a plateau phase is marked by a decrease in mitochondrial metabolism in multiple cell types and tissues (immune cells, liver, skeletal muscle) that give rise to reduced energy expenditure and increased susceptibility to chronic inflammation. Mitochondrial function will be assessed in peripheral mononuclear cells from human subjects undergoing weight loss, and tissues from controlled mouse studies. Findings from the study will provide new insights that could lead to future therapeutic approaches to improve metabolic health in people with obesity.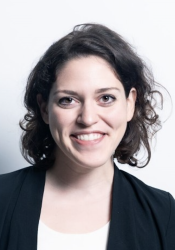 Christine Limonte M.D.
Assistant Professor
Department of Medicine
Division of Nephrology
Kidney Proximal Tubular Cell Ultrastructure in Type 1 Diabetes 
Diabetic kidney disease has traditionally been viewed as a glomerular disease process, characterized by glomerular structural abnormalities on kidney biopsy and clinical evidence of glomerular dysfunction. Increasingly, the importance of tubular injury and dysfunction in diabetic kidney disease onset and progression has been recognized. Kidney tubular epithelial cells, in particular proximal tubular epithelial cells (PTEC), are highly metabolically active, dependent on mitochondrial activity and autophagy flux for ATP generation and maintenance of normal cellular function. The goal of this project is to develop and validate methodology for quantifying kidney PTEC ultrastructure using electron microscopy, which will be applied to kidney biopsy samples from adults with type 1 diabetes who are early in the course of diabetic kidney disease and correlated with markers of kidney function. Broadly, this work will serve to advance understanding of tubular dysfunction in early diabetic kidney disease. 
Samuel and Althea Stroum Endown Graduate Fellowship Awardee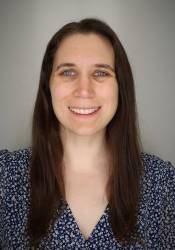 Cara Smith
Graduate Student
Mentor: Joel Kaufman
Department of Environmentla and Occupational Sciences
Associations Between Long-term Ambient Air Pollution, Neighborhood Physical Disinvestment, and Incident Type 2 Diabets in a US Hispanic/Latino Cohort
Putative environmental risk factors of type 2 diabetes (T2D) include exposure to air pollution — specifically traffic related air pollution– and neighborhood conditions. Data gaps exist among Hispanic/Latino populations, on air pollutants other than fine particulate matter (PM2.5), and on neighborhood physical disinvestment (a measure of neighborhood deterioration and neglect), and the association with incident T2D. This project aims to address these data gaps in the Hispanic Community Health Study/Study of Latinos (HCHS/SOL), a longitudinal community-based cohort study of over 16,000 self-identified Hispanic/Latinos living in the Bronx, Chicago, Miami, and San Diego. The first aim of this project focuses on estimating long-term exposure to ambient PM2.5, Ozone, NOx, and NO2 in HCHS/SOL cohort members and the association of these pollutants with incident T2D, and if these associations are modified by physical activity levels and/or adiposity. The second aim focuses on the association between neighborhood physical disinvestment and T2D incidence, and if this association is mediated by differences in physical activity levels.
Dean's Graduate Student Fellowship in Diabetes Awardee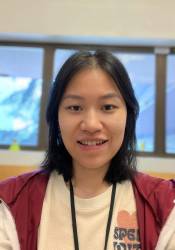 Chau Vuong
Gradute Student
Mentor: Michael Ailion
Department of Biochemistry
Determining the Role of RUNDC1 in Regulating Secretory Granule Biogenesis in Insulin-secreting Cells
Insulin secretory dysfunction underlies the development of type 2 diabetes. However, the basic machinery required for formation of insulin secretory granules (SGs) remains poorly understood. The aim of this study is to understand the biogenesis and regulated release of SGs in insulin-producing pancreatic β cells. RUNDC1 was identified from a genetic screen as a regulator of SGs in C. elegans, and the function and localization of RUNDC1 are conserved in mammalian RUNDC1. In Aim 1, the role of RUNDC1 in sorting, processing and secretion of secretory cargos in β cells will be examined. In Aim 2, RUND-1's interaction and complex formation with other SG proteins and their roles in SG biogenesis will be examined. These studies it will lead to a better understanding of the cellular processes crucial for insulin trafficking and may aid in developing tools to improve insulin secretion in type 2 diabetes.