Global WACh
December 13, 2021
Global WACh welcomes new staff to the UW team
We are pleased to introduce the newest additions to our UW team!  These team members provide crucial administrative, research, and data management support to individual studies and the Center as a whole.
Alyssa Acebedo
Alyssa Acebedo is a Data Manager primarily working on the Enterics for Global Health (EFGH) study, a multinational prospective clinical study to estimate Shigella incidence to inform future vaccine trials. She  received her MPH from the University of Edinburgh and a BA in Mathematical Sciences with a concentration in Statistics from Colby College. Her professional experience includes working at the Institute for Health Metrics and Evaluation as a data analyst and working at Sage Bionetworks as a data coordinator.
---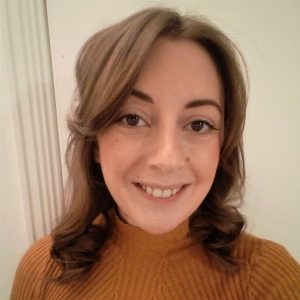 Rachel Eagan
Rachel is the Research Project Manager for Enterics for Global Health (EFGH), a multi-site surveillance study of Shigella within the Gut Health and Child Survival priority area. Prior to joining Global WACh, Rachel worked as a consultant for Economic and Social Commission for Asia and the Pacific (UNESCAP) assessing healthcare systems, as a research assistant for Washington Healthcare Access Alliance researching and writing the primary care needs assessment for the state of Washington, and as a data analyst and project manager supporting community-led planning processes and equitable development initiatives in Southeast Seattle with HomeSight. Rachel holds a Master of Science in Demography & Health from the London School of Hygiene & Tropical Medicine.
---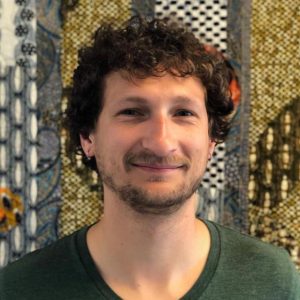 Sean Galagan
Sean Galagan is a Senior Data Manager. Sean completed a Master's of Science in Public Health degree in International Health at Johns Hopkins Bloomberg School of Public Health where he conducted epidemiological research focused on malaria and HPV vaccines. He joined the Department of Global Health (DGH) in 2013 and has worked as a Research Coordinator and Data Manager & Analyst with I-TECH, ICRC and Global WACh working on projects related to HIV, STIs, tuberculosis, and NTDs and as an independent consultant both within DGH and at other institutions such as VillageReach and PSI. Sean's current role includes providing strategic data management leadership and serving as the Data Team Lead for the DeWorm3 Project, a large cluster-randomized trial assessing community-wide mass drug administration to interrupt soil-transmitted helminth infection in Benin, India and Malawi; as well as the Senior Data Manager for the Enterics For Global Health (EFGH) study, a seven-country prospective clinical study to estimate Shigella incidence to inform future vaccine trials.
---
Olga Korohod
Olga  is a fourth-year undergraduate studying Biochemistry and Global Health at the University of Washington. She is working with Global WACh to support blog and newsletter updates, communications, and the Global WACh Certificate program. She hopes to pursue an PA/MPH after graduation.
---
Lincoln Pothan
Lincoln is a Research Coordinator with the Community-Based Digital Communication to Support Neonatal Health (CHV-NEO) study. She joined the Department of Global Health after completing a Fulbright Fellowship in Phnom Penh, Cambodia focused on the design and instruction of remote English language curriculum in public secondary schools. Her research background is primarily focused on the development and implementation of mHealth interventions and community health surveillance programs including work as a Research Coordinator with the Seattle Flu Study (SFS) and the Seattle Coronavirus Assessment Network (SCAN).