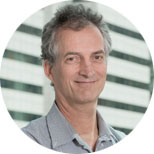 Theo Vos
Professor Emeritus
Faculty
Telephone:
Email: tvos@uw.edu
Office Hours: Mondays, 8:30 - 9:00AM. Email to arrange.
Theo Vos, MD, MSc, PhD, is a Professor Emeritus of Health Metrics Sciences at the Institute for Health Metrics and Evaluation (IHME) at the University of Washington. He is a key member of the research team for the landmark Global Burden of Disease (GBD) study, which is coordinated by IHME. In this role, he is working to improve the GBD methods, update sources of data, and develop partnerships with countries and disease experts to produce GBD estimates that are most relevant to policy decision-making. He is also focused on linking the epidemiological estimates from GBD to information on health expenditure and cost-effectiveness.
Dr. Vos received his PhD in Epidemiology and Health Economics from Erasmus University and his medical degree from State University Groningen, both in the Netherlands. He also studied at the London School of Hygiene and Tropical Medicine, where he obtained an MSc in Public Health in Developing Countries.
IHME was establised at the University of Washington in 2007. Its mission is to improve health through better health evidence.