Department of Health Metrics Sciences
Diversity, Equity, and Inclusion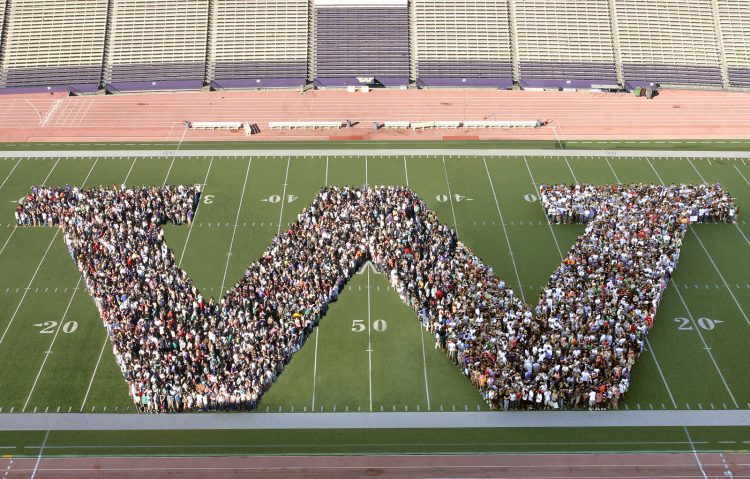 Department of Health Metrics Sciences (HMS) is committed to providing the evidence base necessary to help solve the world's most important health problems. This requires creativity and innovation, which is cultivated by an inclusive, diverse, and equitable environment that respects and appreciates differences, embraces collaboration, and invites the voices of all HMS community members.
HMS DEI Committee
The Department of Health Metrics Sciences' (HMS) Diversity, Equity, and Inclusion (DEI) committee will represent current and future HMS community members' interest in making HMS a more diverse, equitable, and inclusive environment. We will advocate to serve and empower minority voices, and will serve as liaison to mobilize others in the department to be part of the efforts.
About Committee members
HMS DEI Committee was established in November 2020 with group of 8 volunteers. This is the inaugural HMS DEI Committee.
Professor Ali Mokdad serves as the Chair of the committee, in his role as Associate Chair for Equity for the department. Other members include faculty members and student at various ranks and backgrounds, and membership was established through an application process. Committee members are expected to serve for at least one year, and we are currently meeting at minimum twice monthly to discuss our objectives and progress. Our work focuses specifically on HMS community, such as : recruitment and support for our students, postdocs, and faculty members, ensuring DEI is supported in our education programs, and supporting DEI related research activities by our academics.
Committee Members
Katrin Burkart (she/her)
Assistant Professor
Lisa Force (she/her)
Assistant Professor
Simon Hay (he/him)
Professor
Bernardo Hernandez Prado (he/him)
Professor
Justin Lo (he/him)
Student, Master of Science program
Ali Mokdad (he/him) – Committee Chair
Professor, Associate Chair for Equity
Mina O'Brien (she/her)
Academic Programs Manager
Bobby Reiner (he/him)
Associate Professor
Goals : Academic Year 2021 - 2022
HMS DEI Committee sets annual goals with focus on areas of research, recruitment, retention, education & training, and communication and collaboration. Goals for the current academic year are :
Increase & standardizing reach out to Underrepresented Minority (URM) community groups for student/postdoc/faculty recruitments
Update HMS mentorship programs with intentional focus on supporting URM groups
Anti-racist and anti-colonialism lens on training/teaching materials
Build Departmental DEI Communication plan – consistent & cohesive with IHME DEI Council, UW
Build holistic knowledge-base of what DEI research is being done by faculty at IHME/HMS and foster intra-/inter-departmental connections
Additional details forthcoming – please contact healthms@uw.edufor questions in the meantime.
Resources
Accessibility & Disability Accommodations
Affinity Groups & Community Support
Reporting Tools & Conflict Resolutions
Wellness
For questions regarding our Diversity, Equity, and Inclusion initiatives, please contact Ali Mokdad and Mina O'Brien at healthms@uw.edu