VOLUME 5, ISSUE 10 | October 2018

Library's website renewed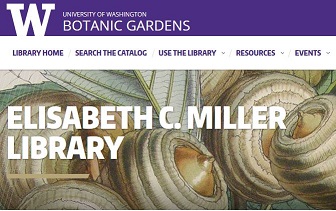 Late last month the Library launched a new website. With a completely refreshed design, the site has moved into the WordPress web publishing system. The new site automatically resizes for viewing on phones and tablets, as well as on desktop computers. Last year 40% of visitors to our website used either a phone or tablet, and trends in technology predict more mobile use of the web in the future. We especially want to ensure that our site remains useful to you, our scholarly researchers. Please
take a look
and
tell us
what you think!
The acorn image seen at the top of each page is a detail from a
Quercus lamellosa
illustration by Joseph Dalton Hooker.
Librarians offer research assistance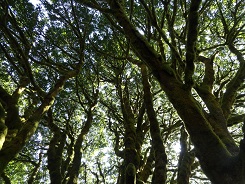 Do you need some help navigating your first research project of the quarter? We're happy to help you find materials on a drop-in basis whenever the library is open. Saturdays the library is open 9 am to 3 pm, and Mondays we're open 9 am to 8 pm. Tuesday-Friday you'll find librarians on duty 9 to 5.
With courses such as Natural Resource Policy and Planning, Forests and Society, and Silviculture offered through UW's School of Environmental and Forest Sciences this autumn, the library will feature books, peer-reviewed journals, and theses related to Northwest forests in our display area near the current journal shelves.


We offer field guides to trees, works on forest restoration, propagation handbooks, recent theses, textbooks, articles from peer-reviewed journals and much more. Visitors are encouraged to browse, using or borrowing items directly from the display, and to ask questions. Our experienced staff is here to guide your research and help you get the most from your library time. We also welcome class tours of the library. Email
hortlib@uw.edu
to schedule a tour.
Tips on finding the journal articles you need
by Jessica Anderson, Serials Librarian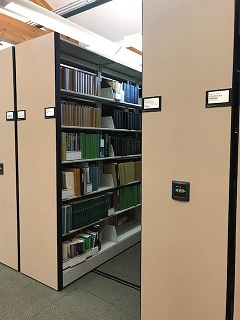 Did you know that the Miller Library holds many periodicals that are not available online? Many articles found in our print collections can be located in our Garden, Landscape, and Horticulture Index, available here in the library and through the
Student Tools
section of our website. This unique bibliographic database is designed for gardening enthusiasts, professionals and students of horticulture and of garden and landscape design and history. It provides indexing and abstracts for over 250 journals with articles related to gardening topics, with special focus on environmentally sustainable horticultural and design practices.
Once the articles have been located, the bound volumes on the shelves can be used to access the materials. For example, if you are researching baptisia and you would like to propagate it, you might search the database for baptisia AND propagat*. The search phrase using AND is a Boolean search rule using AND to narrow a search by combining terms. The asterisk is used for truncation to include all words that start with "propagat" so that you get "propagate," "propagation," and "propagating."


Searching for baptisia propagation information, I found a few articles and when I checked for full text (articles that have been digitally scanned into PDF format), I found that the articles are not available in that format. However, many are available in the library in print format. In the citation you will note the name of the journal and the publication date. Take that information with you to the compact shelves, where our journals are kept, and you will be able to locate the article within the journal. Our newer publications within the last 2 years are displayed in open shelves. Articles can be photocopied or scanned using the copier in the library. Photocopies are $0.10 and scans are free!


In case you do not find anything, another source to consult is Plant Information Online,
https://plantinfo.umn.edu/
, a database of
sources in

984 North American nurseries for 81,872 plant. Here you can find 428,616 citations to 154,576 plants in science and garden literature, and access information on 2,683 North American seed and nursery firms. Plant Information Online is a free service of the University of Minnesota Libraries.
Many of the resources are not just plants in nurseries but articles and useful information about plants.
The Association of Professional Landscape Designers, Washington Chapter group show UNDERSTANDING: 4 MUSES - 4 MATERIALS has been extended through October 12.
Our next exhibitor, Molly Hashimoto, opens her show with a reception at the library
November 2 from 5 to 7 pm.
© 2018 University of Washington Botanic Gardens