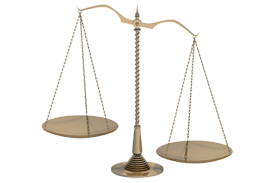 Is Climate Change Real & Human-Caused?
The ISCFC is all about reducing our individual and collective contributions to climate change.

But is climate change really happening? Is it mostly caused by human activity, including our production of carbon dioxide and other greenhouse gases?

In the United States and elsewhere, there are people who are not convinced by the science. But the great thing about science is that we use evidence to evaluate scientific questions. So what is the evidence related to climate change?

Are you or are you not convinced by the majority of climate scientists who say that climate change is real and largely human caused? Why are you convinced/not convinced? What evidence might change your mind one way or the other?

sccrBOD
2021-05-12 22:02:42
Climate Change is very real and is definitely caused by the human population. Climate change is the change in usual weather, such as a change in temperature or amount of rain a place gets. Climate change is caused by the greenhouse effect. The greenhouse effect is when greenhouse gases get trapped in the atmosphere, when they are there they trap the sun's heat and radiate it onto the earth's surface.
There are many things that contribute to climate change. A few big things are burning fossil fuels, transportation, and deforestation. When fossil fuels are burnt, lots of carbon dioxide, a greenhouse gas, is released into the air, adding to the greenhouse effect.  Transportation, such as driving, flying in a plane, etc. is a big contributor, when using these types of transportation it burns fossil fuels, going back to my last point. Deforestation is also a big contributor because trees take in a lot of the carbon dioxide in our air and release a very small amount. When a large number of trees is cut down, way less carbon dioxide is being taken out of our air.
There are many things that I do in a day that contribute to climate change. I should try to do those things less and less every day. You should too, even though it may not completely stop climate change, it will be a start to slowing it down.

DesmondT (Canada)
2021-10-01 08:01:13
Yes, I totally agree. Humans are the driving this increase of carbon in the atmosphere. However I have recently learned that other huge carbon contributors such as agrobusiness emissions are 51% of the world's carbon in the atmosphere. This is mainly caused by cows releasing methane. In my opinion if we really want a change we are going to have to make big changes in our diet moving to more sustainable foods such as plants.