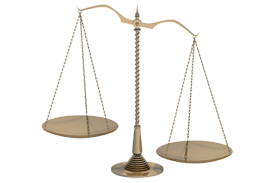 Is Climate Change Real & Human-Caused?
The ISCFC is all about reducing our individual and collective contributions to climate change.

But is climate change really happening? Is it mostly caused by human activity, including our production of carbon dioxide and other greenhouse gases?

In the United States and elsewhere, there are people who are not convinced by the science. But the great thing about science is that we use evidence to evaluate scientific questions. So what is the evidence related to climate change?

Are you or are you not convinced by the majority of climate scientists who say that climate change is real and largely human caused? Why are you convinced/not convinced? What evidence might change your mind one way or the other?
Global warming and its effects

Nanihi
2021-09-22 19:59:00
In nowadays society, the population growth, the excessive consumption of natural resources has led to the speedy destruction of the global environment. The principal causes are the widespread burning of fossil fuels including coal, oil and gas for electricity, heating, cooling and transportation, leading to the emission of carbon dioxide and other greenhouse gases. As a result there is an effect on climate patterns, leading to long-term climate change that brings more storms, floods, droughts, forest fires and more extreme temperatures. Melting ice caps bring rising sea levels that threaten coastal cities, while greenhouse gas that are absorbed by oceans make them more acidic, threatening coral and marine life.
On our scale, we can change our consumption patterns to fight global warming by focussing on the three Rs: Reduce, Reuse, Recycle.