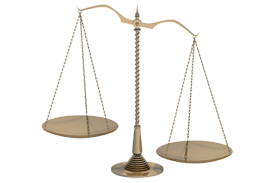 Is Climate Change Real & Human-Caused?
The ISCFC is all about reducing our individual and collective contributions to climate change.

But is climate change really happening? Is it mostly caused by human activity, including our production of carbon dioxide and other greenhouse gases?

In the United States and elsewhere, there are people who are not convinced by the science. But the great thing about science is that we use evidence to evaluate scientific questions. So what is the evidence related to climate change?

Are you or are you not convinced by the majority of climate scientists who say that climate change is real and largely human caused? Why are you convinced/not convinced? What evidence might change your mind one way or the other?
Human activities link with Climate Change

Esha22
2021-10-07 11:16:34
While climate change is a natural occurrence, it usually occurs over the course of millions of years. Human activities are the driving force behind the rapid changes in climate. Things like our agriculture, transport, factories and fossil fuels cause the enhanced greenhouse effect which is heating up the earth. Humans definitely play a large role in  today's climate change issue.