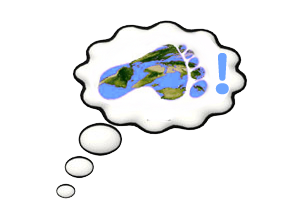 Think Big
Now that we see what our collective and personal impact is on the planet, let's think big!

What big and bold ideas do you have for reducing personal, community, country and even global carbon footprints?

Use this space to develop and discuss your big ideas! Who knows- maybe one of these ideas can be the next key solution to the global climate challenge!

Bijan
2021-10-07 12:46:45
Each person has to play their own role on helping the environment. Limiting food consummation and recycling helps limit a person's carbon foot print. Also using plug in cars and limiting traveling also helps to limit a person's carbon footprint. One by one, people contributing to lowering their carbon footprint will help lead to a more sustainable environment. Are planet has done so much for us, it is our turn to give it something in return.