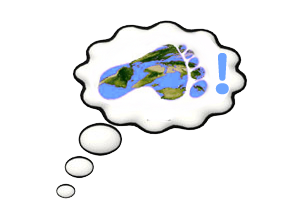 Think Big
Now that we see what our collective and personal impact is on the planet, let's think big!

What big and bold ideas do you have for reducing personal, community, country and even global carbon footprints?

Use this space to develop and discuss your big ideas! Who knows- maybe one of these ideas can be the next key solution to the global climate challenge!
Attitudes toward customary living standards

zobaku
2021-10-07 23:34:27
I think it would be very beneficial if we could integrate sustainable materials and household utilities into our customary standard of living. Through time, certain appliances have been introduced to the public, and once their use proved to be extremely helpful, we never turned back, and regarded their use as a necessity, or something relatively close to it (at least in the majority of households and facilities in some countries including the one I live in). We have and can survive without plumbing systems, lightbulbs, and refrigerators in our dwellings, but they are commonplace due to the benefits they provide. For example, refrigerators are not absolutely crucial to us, and food can be stored in other ways, but they help food last longer and contribute to a sanitary life. So, what about something like solar panels? - Their use compared to other energy sources decrease carbon footprints, and they contribute to a decrease in climate change, and a better environment, which does affect our lives. If we held the condition of the environment to the same regard as convenience, things like solar panels and sustainable materials would be much more prevalent and expected.