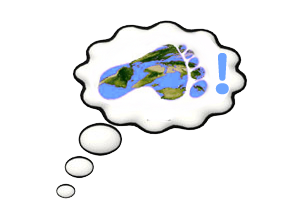 Think Big
Now that we see what our collective and personal impact is on the planet, let's think big!

What big and bold ideas do you have for reducing personal, community, country and even global carbon footprints?

Use this space to develop and discuss your big ideas! Who knows- maybe one of these ideas can be the next key solution to the global climate challenge!
Reducing Carbon Footprint #3

LeftOverSalmon0
2021-10-15 20:34:31
If we reduce the amount of food we eat and how often we get the food we can reduce the carbon footprint by a lot. A couple ways are growing some of our own food and purchasing less food when we shop or purchasing more food in one big trip to cut down on transportation as well.