September 2021 ISCFC Teacher Planning and Discussion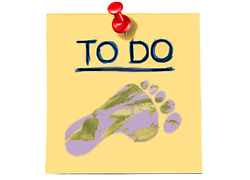 Welcome teachers!! Please REGISTER on the forum (using the 'Log in / Join' link in the banner at above right), and then use this discussion to introduce yourself to the other teacher participants in the ISCFC. In so doing, you can practice posting and commenting on other posts.

If you have any Footprint resources to share among the group, please post them here.

To find all the teacher resources related to the ISCFC, go to the ISCFC Teacher Participation page.

ahamel@etc.k12.mi.us
2019-09-17 17:57:58
I am a middle and high school teacher at a small rural school in the Upper Peninsula of Michigan (we call it the UP). I teach 7th-11th grade, but will be focusing on Biology students for this project. I have been attempting to start a recycling program at our school, which is difficult because the closest recycling place is pretty far away and in the opposite direction I travel to school. I commute 140 miles a day to teach at my school, therefore, i anticipate my own carbon footprint to be high. Are teachers able to add to the footprint calculator?

hodin
2019-09-18 19:00:41
Hello and welcome to the ISCFC!  Yes, anyone can calculate their footprints and save their data with our calculator -- including teachers