September 2021 ISCFC Teacher Planning and Discussion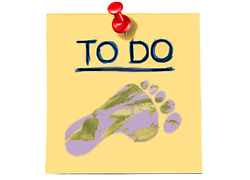 Welcome teachers!! Please REGISTER on the forum (using the 'Log in / Join' link in the banner at above right), and then use this discussion to introduce yourself to the other teacher participants in the ISCFC. In so doing, you can practice posting and commenting on other posts.

If you have any Footprint resources to share among the group, please post them here.

To find all the teacher resources related to the ISCFC, go to the ISCFC Teacher Participation page.
Hello from La Push.. Schools might be closed but we continue on...

alywolf
2020-03-18 11:20:56
His this is Alice Ryan the 7-12 science teacher from La Push Washington... still trying to figure out what I am doing... and then COVID19....

GothBoi
2020-03-19 12:01:56
well you found something for us to do

hodin
2020-03-19 19:36:37
Welcome Alice and Quileute Tribal School students!  We're glad to offer something engaging for you all to do while school is out.