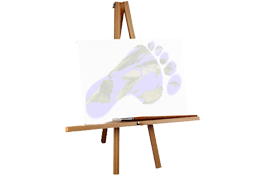 Open Forum
Want to dicuss an ISCFC-related topic that you don't see listed yet? Here is your page for that!

The ISCFC team will then choose some of these student-envisioned discussions to feature on their own discussion page.

SephoraA-SJRSTATE
2020-09-18 14:47:41
Recently I have chosen to buy peanut butter that is packaged in glass jars instead of plastic ones. With the plastic jar I usually recycled it. With the glass jar I can reuse it to drink out of.

nanihi_07
2020-09-23 01:14:39
Hello, I completely agree with you, we must now promote the use of glass or wood so that we can leave future generations a clean and safe planet. Indeed, plastics pollute the fauna and flora which has a direct impact on our lives but also on those of our animals. Thus, there are several alternatives including the use of glass as you said or other biodegradable materials which will allow us to do recycling. In my case, I prefer to take a gourd to go to school instead of every day buy a new bottle of water.

julia.mm
2021-09-28 10:35:00
Hello, I also agree and I use metal straws when drinking coffee in the morning, and I also try my best to not use a plastic water bottle every day and reuse them for 2 days.

Scarletisafungi
2021-09-28 10:38:15
Hello! I love this idea! As someone that eats a lot of peanut butter and is passionate about the environment, this is a great idea. I also believe it is important to bring your own portable mug or bottle to coffee shops. Opposed to continually getting a plastic cup that will end up in a landfill.