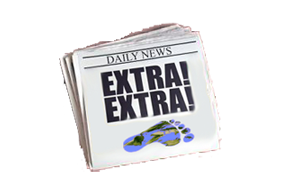 ISCFC Schools in the News!
Many ISCFC classes have been featured in their local newspapers and on local TV shows. Please post any stories that describe your participation in the ISCFC or any other environmental projects.

You can post stories in the original language used, and we can use Google Translate to see the article in another language. You can use links to post YouTube videos of your project.
Humans are making the environment bad

Ryan2754
2020-09-30 07:32:25
humans are making the environment bad mainly because of how they are treating the earth we are making so much carbon causing global warming/climate change and were doing nothing to try to fix it. some reasons are deforestation, over farming/hunting and the polluting that happens.