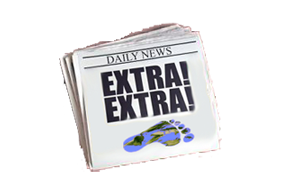 ISCFC Schools in the News!
Many ISCFC classes have been featured in their local newspapers and on local TV shows. Please post any stories that describe your participation in the ISCFC or any other environmental projects.

You can post stories in the original language used, and we can use Google Translate to see the article in another language. You can use links to post YouTube videos of your project.

samboro15
2020-11-06 10:33:20
My ISCFC is kind of higher than the other people in my region but i will try to change some things so i can do better for this planet.

Anasofmonge
2020-11-06 10:44:28
Yo can try using less your car, or recycling more!