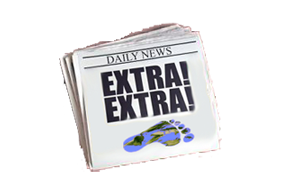 ISCFC Schools in the News!
Many ISCFC classes have been featured in their local newspapers and on local TV shows. Please post any stories that describe your participation in the ISCFC or any other environmental projects.

You can post stories in the original language used, and we can use Google Translate to see the article in another language. You can use links to post YouTube videos of your project.
Throw your trash in the trashcan

Diegomora
2020-11-06 10:56:45
Most of us dont think how important our planet is. We need to put the trash on the right place, not in the river or nature. We need to protect our planet, and together we wiil make the plante great again! if you have questions, let me now and we can talk about this!

Joshua Ugalde
2020-11-08 18:46:34
I think you are right without mentioning that tons of garbage are thrown into the oceans that the sea carries them to shore and takes away the beauty of the world's beaches.

Hmyers
2021-01-11 20:59:50
I agree especially with recyclable materials it's so easy to find a trash/recycle bin and if something is recycled properly it can be repurposed which is great for the environment