September 2021 ISCFC Teacher Planning and Discussion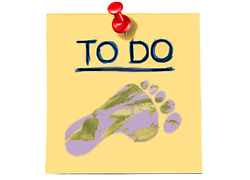 Welcome teachers!! Please REGISTER on the forum (using the 'Log in / Join' link in the banner at above right), and then use this discussion to introduce yourself to the other teacher participants in the ISCFC. In so doing, you can practice posting and commenting on other posts.

If you have any Footprint resources to share among the group, please post them here.

To find all the teacher resources related to the ISCFC, go to the ISCFC Teacher Participation page.

PamMiller
2021-04-22 13:12:31
Dear ISCFC Partner Teachers,
Thank you for including your students in the ISCFC and helping them understand their personal role in fighting climate change. We believe that in calculating their carbon footprint, students become mindful of how their everyday choices can make significant impacts on the well-being of Planet Earth.
Cheers to you and your students!

kathi2601
2021-04-23 01:15:55