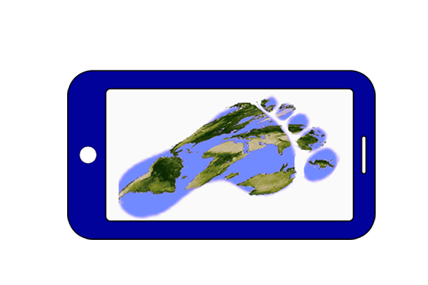 Wants or Needs?
Is having the latest technology a want or a need?

How often do you get a new cel phone or mp3 player? Did you really need a new model? Do you consider the environmental impact of these purchases? If you are addicted, how can you break your addiction?

Valentina Č.
2021-05-04 04:57:14
When we talk about things we want to buy so badly or even a simple gift, do we even ask ourselves: "How much is too much?" Is it really that necessary to have a new phone or a tablet every once in a while? If your cousin or a classmate has some new super cool sneakers, do you need to buy them as well? I feel like those are the questions that people don't really ask themselves enough. Most importantly, they don't think about how things they buy can actually affect the environment. We all know how much plastic surrounds us every day. We also know how long it takes for plastic to decompose. A thousand years for one plastic bag! Now, remember how many different devices people buy every day. And they all contain plastic. That way, we all leave an indelible trace. My point is that we should buy new things only when the old ones become truly unusable.

rplue
2021-05-04 07:57:45
I fully agree with this post. After looking at my carbon footprint, the category on "purchases" was actually my lowest number. This being said, I feel even more obligated to lower this number because in my living situation, "purchases" is the only category I have full control over, so I will work to lower my amount of carbon even more. I already thrift and buy used clothing for the majority of my closet, but I do definitely participate in trends when they come and go. Clothing trends are horrible for our atmosphere, because so many people buy one thing, causing the production of this product to go through the roof. The more factories that make the one over-sold product, the more carbon. After doing some research, Nike sells 10 million MORE Air Force 1s(a shoe trend that I did contribute to)every year. Trends like these increase the amount of carbon in our atmosphere a lot. Companies creating and selling products to the public in general is horrible for our planet. Right now we are only discussing the air and carbon in our atmosphere, but there are so many more issues, like packaging and animal testing. From now on I am not only going to buy used clothes for 80 percent or more of my closet, but I will research brands before buying anything brand new, making sure it is a cruelty free product, and that the packaging is recyclable or eco friendly.

Valentina Č.
2021-05-04 21:50:54
Hi! Thanks for responding. Yes, unfortunately, as you said, companies produce more and more every day without thinking about what to do with it once it's thrown away. Also, thank you for mentioning cruelty-free products. I also try my best to buy vegan products only, especially cosmetics. My "purchases" category was the lowest one as well, so I'm really proud of both of us for setting an example to those whose purchases may run out of control.