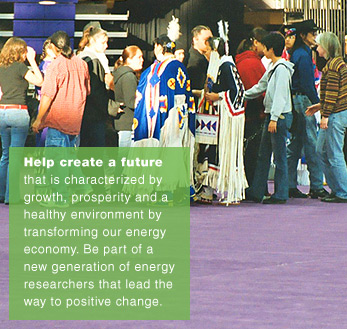 Vision
Create a community of scholars with the unique tools and insights needed to balance the technological, environmental, and social dimensions of a sustainable energy economy.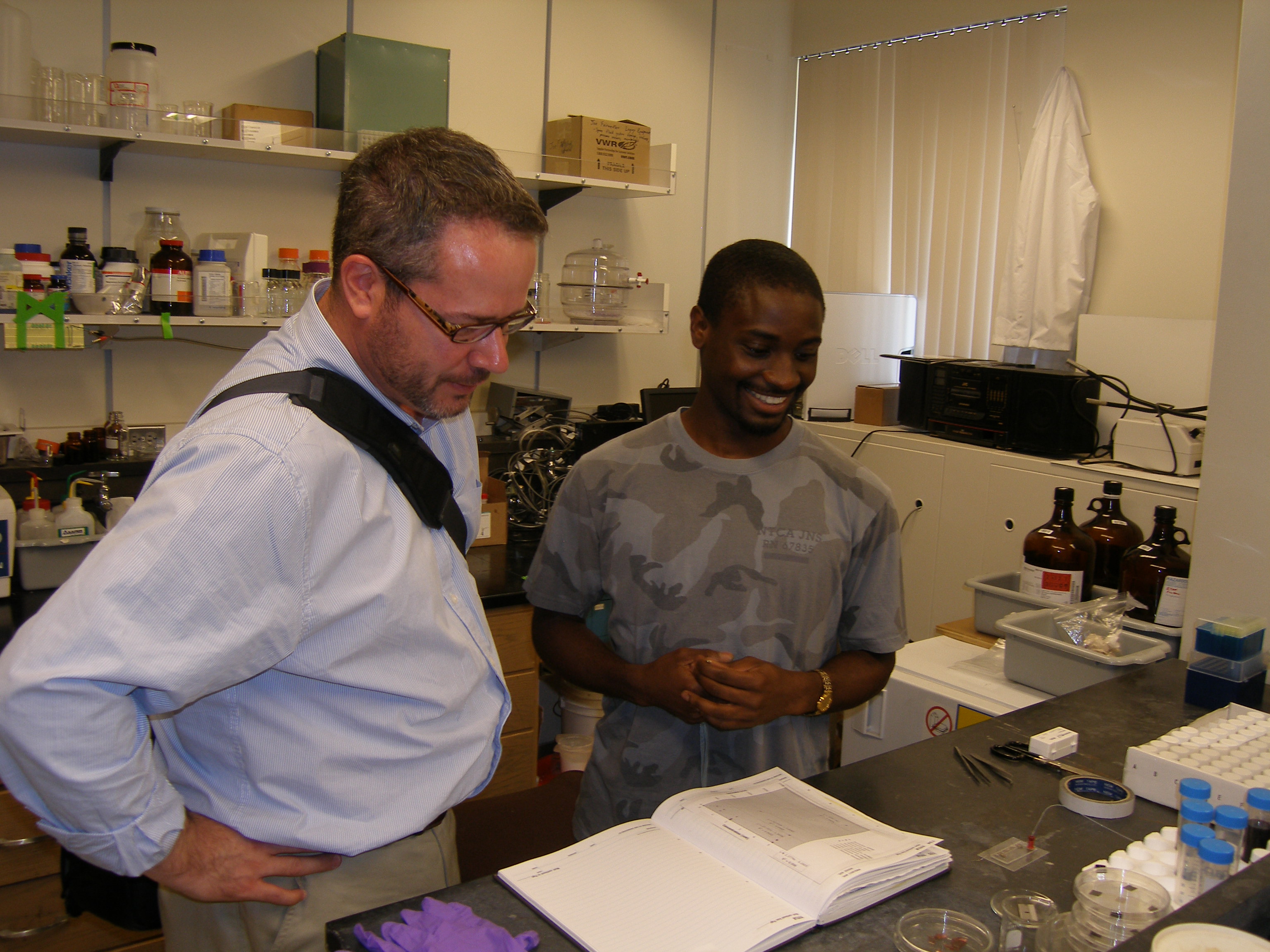 News
Announcements
IGERT Trainee Lloyd Nackley helps keep the UW Bioenergy IGERT in the spotlight! Lloyd was awarded a Community Choice Award at the 2012 IGERT PI Meeting for his video highlighting the work of Bioenergy Cohort 1. Their project included a case study with the Yakama Nation illustrating how ecological restoration costs can be offset by bioenergy production.
Research conducted by Bioenergy IGERT Cohort 1 in partnership with the Yakama Nation on uncertainty in biomass supply has been published in the August 2011 edition of the journal Biomass and Bioenergy. View the article here
IGERT Trainee Valerie Lieu is on a winning streak! Valerie's entrepreneurial team of engineering, science and business graduate students has won the Synapse Product Development "Best Clean-Tech idea" award ($2500) at the UW Business Plan Competition. Valerie had another win when her poster was selected as one of the top 10 at the recent NSF IGERT 2011 poster symposium. She will receive a $3000 science travel award for this achievement.
IGERT Trainee Keala Hagmann was one of five graduate students in the nation to receive a National Archives Regional Residency Fellowship for 2011. Read about her research project here
IGERT Cohort Three has won the Starbucks Prize in recognition for their innovative solution to the problem of forest residue --cash for slash! The team is now competing in the Foster Business School Business Plan Competition.
The Tribal Renewable Energy Research Workshop held May 11-13, 2010 at the University Washington was the first of its kind, with over 90 participants. Many of the presentations are posted on this website. Please click here to access available presentations.
Bioenergy IGERT PI, Dan Schwartz, was awarded the 2010 Electrochemical Society's Henry B. Linford Award for Distinguished Teaching
Ken Faires (Lumbee), bioenergy IGERT Cohort 1, founded a student business team, Triangle Energy. His team competed and won second place in the regional Environmental Innovation Challenge 2010 contest sponsored by the UW Foster School of Business. Triangle Energy created a mobile bioreactor that converts solid biomass into synthesis gas for energy use.
Jenny Knoth, bioenergy IGERT Cohort 3, was awarded SIVB (Society for In Vitro Biology) Student Registration Fellowship (2010) for her abstract submission.
Laurel James was awarded the Intertribal Timber Council 2009 Scholarship, a 2009 UW Go-Map Fellowship, the 2009 UW-College of Forest Resources Knoblauch Fellowship, among others.
Tyler House, bioenergy IGERT Cohort 2, has received an NSF Graduate Fellowship (2009). Tyler is in chemical engineering.
News
Douglas Clapp, Clerk for the Senate Appropriations Subcommittee on Energy and Water Development, visited the University of Washington on August 12, 2010. As Clerk, Mr. Clapp is the chief of staff for the influential subcommittee that controls the purse strings for federal energy and water related funding. Pictured to the left is UW Chemical Engineering Ph.D. student Ikechukwu Nwaneshiudu showing Mr. Clapp his nanotechnology-based sensor for detecting trace hydrocarbons in water, a topic made critically relevant by the recent Gulf of Mexico oil spill. Mr. Nwaneshiudu is a Gates Millenium Scholar and National Science Foundation Bioenergy IGERT Fellow working under the guidance of Professors Qiuming Yu and Daniel T. Schwartz.
TheTribal Renewable Energy Research Workshop held May 11-13, 2010 at the University Washington had over 90 participants from tribal, government and academic institutions. The workshop results were communicated to tribal leadership at the fourth annual Tribal Leadership Summit. Click here to access some of the presentations made at this workshop. Download the Workshop Program.
Michael Marchand (Colville) testified in U.S. Congress on the Indian Energy Promotion and Parity Act of 2010, in his role as Executive President of hte Affiliated Tribes of Northwest Indians.
Ken Faires and Kurt Spies, bioenergy IGERT Cohort 1, joined a field study in Guatamala (2010) where they met with a diverse group of biofuels stakeholders including: sugar cane & palm oil producer top executives, crop grower communities, development organizations (US and NGO), and Guatemala Ministry of Energy and Mines (rough translation) and the Ministry of Environment and Natural Resources. Since their return they have met with Washington State Representatives McDermott and Inslee about proposing a study by the EPA to investigate the link between US federal biofuels mandates and social and environmental impacts of developing countries which supply an increasing amount of US biofuel.
Laurel James (Yakama), bioenergy IGERT Cohort 2, participated as a reviewer on grant proposal review panel for the 2010 NSF Tribal Colleges and Universities Program (TCUP).
Laurel James (Yakama) was featured in the last-ever edition of Wildlife Conservation magazine. Laurel's research on mountain goats is discussed in this article. Check the beautiful photos!
UW Bioenergy IGERT featured in 2008 Viewpoints magazine focused on Native Americans at UW
Presentations & Publications