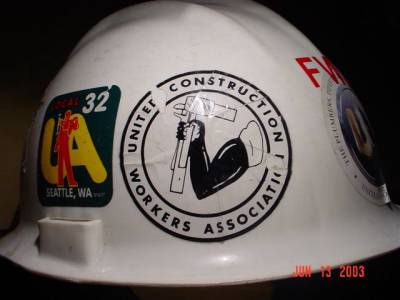 The United Construction Workers Association (UCWA) History Project, a worker led group organized by Northwest Labor and Employment Law Office (NW LELO), conducted oral history sessions with former UCWA members on December 29 and December 30, 2003.

Below are streaming-video
excerpts from the fourth session from December 30. They include reflections by four black construction workers who were active in the UCWA: Todd Hawkins, a UCWA co-founder and ironworker; John Yates, an insulator; Herman Lanier, a sheet metal worker; and Alvin Whitaker, an electrician.

The excerpts are each about a minute in length, in windows media format. A high speed connection is recommended for viewing them.