We want teens to help us design your robot.
Suggest your school

register

for a research design session with Project EMAR.
Grab a teen consent

form

for participating in Project EMAR research.
Complete fun robot surveys! Follow @ProjectEMAR on

Twitter

or on

Facebook

to see links to current surveys for teens.
Start a Human Centered Design club! We've built a human centered design website for teens. (This is still in development.) Each month we'll launch a new design challenge for your club. Many of our challenges will be related to social robots and stress reduction, but they all will be good fun. At the end of the month, teens can share their designs and prototypes with us online.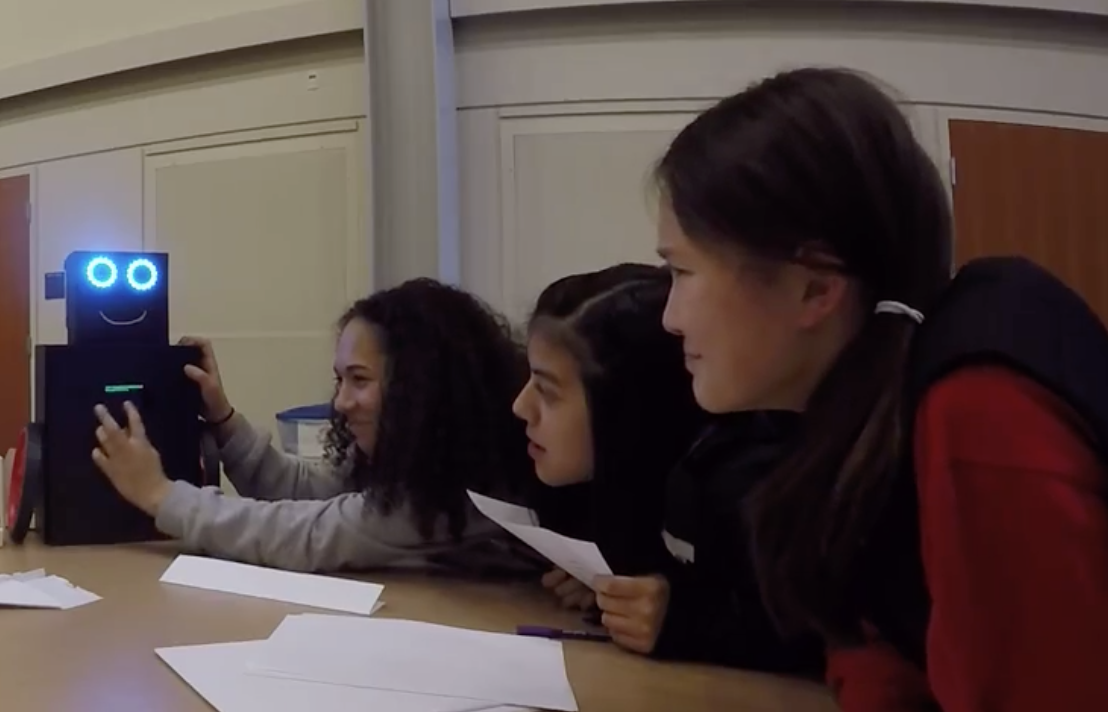 Teens come up with designs for EMAR, implement, and test the robot themselves.