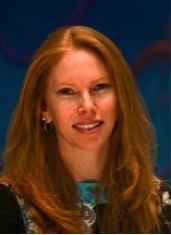 Sara Webb
Investigator
Sara Webb is a Professor of Psychiatry and Behavioral Sciences at University of Washington and an Investigator at UW's Center on Human Development and Disability as well as Seattle Children's Research Institute in the Center for Child Health Behavior and Development. Her research focuses on the functional neurobiology and development of information processing in individuals with autism spectrum disorder and other developmental disorders, as well as in individuals with typical development. She currently uses EEG, event-related potentials (ERPs), eye-tracking, and behavioral measures to study how children encode, store, and retrieve information about visual images such as faces, and how these processes are impacted by developmental disruptions. Her current work covers several areas including (1) attention, perceptual, cognitive, and social abilities in individuals with developmental disabilities including autism, Fragile X, and developmental delay; (2) early risk markers and protective factors for ASD; and (3) development of biomarkers for use in clinical trials. These projects represent an effort to understand the neural circuits that contribute to and underlie atypical development. Currently, she is the principal investigator of several projects sponsored by the NIH and has had funding from Autism Speaks, Autism Science Foundation, SFARi, Korean Foundation, and Seattle Children's Research institute.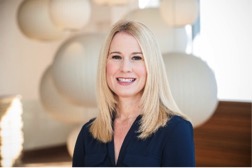 Sarah Corrigan
Clinical Research Coordinator - Lead
Sarah Corrigan, Clinical Research Coordinator – Lead and Licensed Counselor. She received her BA in Psychology and MA in Experimental Psychology from Florida Atlantic University. Her undergraduate and graduate studies focused on social, personality, and developmental psychology. After graduating, Sarah worked as a case manager and educator for children with disabilities in early intervention for 6 years. Sarah joined Seattle Children's in 2011 to focus on pediatric research, in particular Autism Spectrum Disorder work. Sarah's favorite part of the WONDER study is being able to play and interact with babies and toddlers.
Megha Santhosh
Clinical Research Coordinator III
Megha graduated from the University of Washington in 2015 with a B.S. in Biology. As an undergraduate, she worked in the UW sleep lab studying prevalence of sleep disordered breathing in children with Juvenile idiopathic arthritis and at the Seattle cancer care alliance working on various clinical trials as a clinical research assistant. She joined the Webb lab in 2015, and has worked on the Mechanisms of face recognition study and the first phase of GENDAAR study. Currently, she works on the second phase of GENDAAR study and the Autism Biomarkers Consortium for Clinical Trials project. She is pursuing her Masters in Healthcare Administration and hopes to work in research administration in the future.
Jessica Benton
Clinical Research Coordinator II
Jessica earned her B.A. in Psychology from Whitworth University in 2015 with a focus onexperimental psychology. During her time at Whitworth she worked as a research assistant at Washington State University's Sleep & Performance Research Center, investigating how sleep deprivation affects decision making. In 2019, after working as a behavior specialist in a range of settings, she went on to receive her M.A. in Child Applied Psychology from the University of Washington. Jessica joined Seattle Children's Hospital as a therapist intern for the OCD Intensive Outpatient Program and now works for the Seattle Children's Research Institute on the ABC-CT project looking at biomarkers in autism.
Dr. Emily Neuhaus
Clinician
Dr. Emily Neuhaus is a licensed psychologist. She completed her doctoral work at the University of Washington, with a clinical internship at the University of Colorado School of Medicine. Dr. Neuhaus focuses her primary research interests on social behavior and understanding among individuals with ASD, including the biological processes that underlie these abilities, the environmental influences that shape them over time, and the ways in which biological and environmental factors interact. Her work has been supported by a fellowship from Autism Speaks. Clinically, Dr. Neuhaus enjoys working with children and adults with ASD as well as those with other neurodevelopmental concerns such as ADHD.