[Skill Modules >> Thyroid >> Evidence Base ]
Evidence Base: Thyroid
History
This study looked at patients' symptoms, assessed by questionaire, in 76 patients newly diagnosed with hypothyroidism, as compared to 147 matched controls. Increased number of symptoms reported correlated with the level of TSH. Symptoms that changed in the past year were more powerful predictors than simply the presence of symptoms.
Change in Symptoms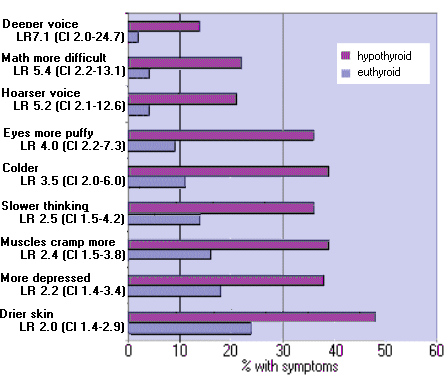 Key: LR=likelihood ratio; CI=confidence interval.
Adapted from Canaris, et al.