Welcome from the Editor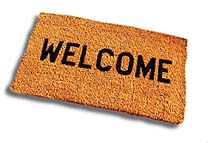 It seems as though another school year has just gotten underway and already we are in the throes of winter quarter registration as well as anticipating final exams and the holidays! Read more...

Domestic and International Admissions
For autumn 2013, the Seattle campus offered admission to 57.3% of all Washington community college applicants. This compares to offer rates of 55.2% for high school applicants and only 15.1% for applicants from four-year universities and non-Washington community colleges. Read more...

The New, Competitive Entrepreneurship Minor
Some people are just born to change the world. They see opportunities everywhere--from the daily annoyances to the grand challenges that face our society. But we can tell you that it takes more than a great idea. It takes the savvy skill set, knowledge, and energy of an entrepreneur. Read more...

New Bachelor of Arts in Integrated Sciences
Beginning in Autumn 2013, the College of Arts and Sciences, in partnership with the College of the Environment, is offering a new Bachelor of Arts degree in Integrated Sciences. This degree is designed to meet the needs of undergraduates planning careers in secondary science teaching, informal science education at museums or other science institutions, science writing, or science policy and technology law, as well as students whose intellectual interests incline them toward a rigorous program of study across all the sciences. Read more...

Hello from Program on the Environment
We are the Environmental Studies major here at the University of Washington and would love to answer any questions you might have about our degree. Read more...

MSE Admission Changes
Beginning the 2013-14 academic year, the University of Washington Bachelor of Science in Materials Science and Engineering (MSE) program will be admitting upper division students in Autumn Quarter only during the July 1 deadline.
Read more...



Evening Degree Program
Josh Griffin, a multifaceted transfer student from Edmonds Community College sat down with his Social Sciences major adviser, Emily Batlan, about his experiences in the Evening Degree program. Read more...