Events: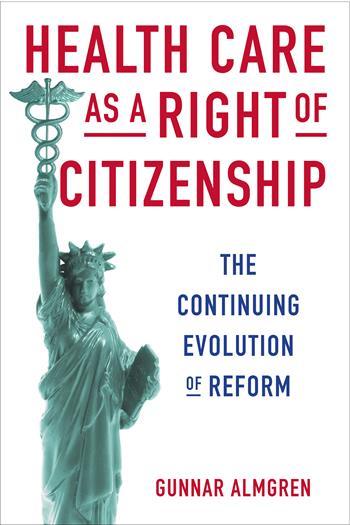 DATE: Friday April 21, 2017
TIME: 3:30-5:00 pm
PLACE: Room 1-A, Gowen Hall
As the nation once more grapples with the question of access to affordable and adequate health care as a right of citizenship versus a benefit of social advantage, Columbia University Press has just released WCPC affiliate, Professor Gunnar Almgren's new book.  In it he argues that the Affordable Care Act's primary significance is not in its expansion of health care entitlements to millions of uninsured Americans, but rather in its affirming, by an act of Congress, the idea that access to an adequate standard of health care, like access to an adequate standard of basic education, should be a social right of citizenship. It is this idea that is at the heart of the current public controversy over the ACA "repeal and replace" agenda of the Trump administration and the majority party in Congress. 
The format for the event will be a brief overview of the evolution of American exceptionalism in health care, the current political and social context that motivated the book, and the book's main arguments by the book's author, followed by a discussion with and among the audience facilitated by UW Professor of Philosophy Bill Talbott. The event is free and open to the entire three-campus UW community. Details can be found HERE.
New Research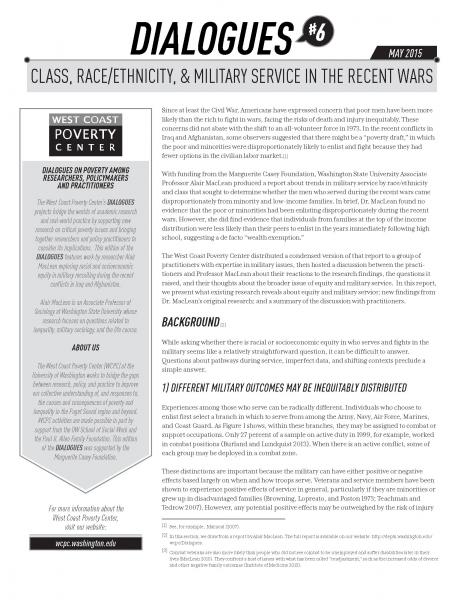 In this DIALOGUE, we explore and compare safety net policies across states during a period of expanding state discretion. We build on a multi-part research project by University of Washington Professor and WCPC Founding Director Marcia Meyers, University of Iowa Assistant Professor Sarah Bruch, and City University Professor Janet Gonick that explores what predicts state policy choices across safety net policies and programs and what the consequences are for child/family economic security . Read more about DIALOGUE 7.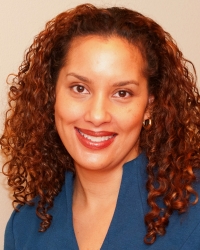 Over the past two decades, states have been charging those convicted of felonies a growing list of fines, user fees, and restitution to victims as part of their sentences. Even after they serve their time in prison, individuals remain under court supervision until these legal debts are paid in full. In A Pound of Flesh: Monetary Sanctions as Punishment for the Poor, WCPC Affiliate and Professor of Sociology Alexes Harris explores the increasing prevalence, application, and implications of court-ordered monetary sanctions for felony convictions in state courts. Learn what she found, including how these fees and the system they're embedded within function to perpetually punish already marginalized individuals  HERE.
UW'S West Coast Poverty Center Named Partner in New National Poverty Center Collaborative
The West Coast Poverty Center is among partners in a newly formed Collaborative of U.S. Poverty Centers.
The initiative is headed by the Institute for Research on Poverty at the University of Wisconsin–Madison, the nation's longest-standing center for poverty research, and funded by a five-year cooperative agreement from the Office of the Assistant Secretary for Planning and Evaluation (ASPE), the principal advisor to the Secretary of the U.S. Department of Health and Human Services on development of policy and legislation, strategic planning, policy research and evaluation, and economic analysis.
The collaborative aims to establish a sustainable, nationwide infrastructure to facilitate the exchange of applied poverty-policy research ideas and findings among the nation's top scholars, policymakers and practitioners. It will provide research, training, and dissemination activities focused on producing and promoting evidence to increase the effectiveness of public policies to reduce poverty and inequality and their consequences. Founding partners also include the Center on Poverty and Social Policy at Columbia University, the Center on Race and Wealth at Howard University and the University of Kentucky Center for Poverty Research. 
The West Coast Poverty Center works to bridge gaps between anti-poverty research, practice and policy by connecting scholars, policymakers and practitioners; facilitating important social policy research; magnifying the reach of new knowledge; and fostering the next generation of anti-poverty scholars. At the UW, the center mentors and supports the next generation of poverty scholars and practitioners through its ongoing research seminar and by brokering awards and research opportunities for faculty and students. Beyond the university, the center works to bring poverty-relevant knowledge to policymakers and practitioners and to engage researchers and practitioners in dialogue through outreach, communications and events.
Founded in 2005 as an interdisciplinary effort, the center receives ongoing support from the UW School of Social Work, and its 45 faculty affiliates draw from multiple UW units including the College of Arts & Sciences, the School of Public Health and the Evans School of Public Policy and Governance. 
"We are pleased that the University of Washington will be part of this new national collaborative focused on creating and applying new knowledge," said Jennifer Romich, the center's director. "The West Coast Poverty Center is honored to support and share the work of anti-poverty scholars, practitioners and policymakers in Seattle and the Pacific Northwest."
Lawrence Berger, director of the Institute for Research on Poverty, said, "We look forward to continuing to work closely with ASPE, other federal agencies, and our CUSPC partners … in producing and using research evidence to improve the lives of Americans who are struggling to
Affiliate News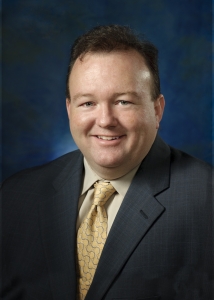 With Washington poised to vote on Initiative 433 this month, more eyes are turning to research on the impact of raising the minimum wage. Mark Long, WCPC Affiliate and UW Professor of Public Policy, co-authored a recent study on Seattle's experiments with such legislation. He helped qualify the findings with the Yakima Herald recently. Read the article HERE.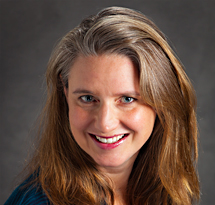 WCPC center director, Jennie Romich, speaks with KUOW about what 20 years of welfare reform has meant for Washington families. While there are less poor families currently on welfare than there were 20 years ago, the number of families living in deep poverty in Washington state has gone up dramatically. Romich states, "If the concern is the financial well-being of poor families, it has not been a success. Read the article HERE.