New Research
Get a Job: Labor Markets, Economic Opportunity, and Crime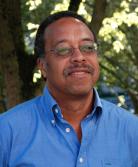 In Get a Job: Labor Markets, Economic Opportunity, and Crime, WCPC Affiliate and Professor of Sociology Robert Crutchfield takes a nuanced look at the relationship between the economy and crime. Rather than focusing solely on unemployment rates, Crutchfield argues that we must examine the structure of economic opportunities and individuals' relative access to those opportunities to understand criminality and crime rates.  Read the full FLASH here.
Affiliate News

WCPC Affiliate Mark Long recently spoke on KUOW's The Record about the potential impact of the $15 minimum wage on the manufacturing sector. Listen to the story here.
Poverty News
Poverty and Income Inequality Increase in Washington State
After holding steady for two years, new data from the US Census Bureau show that the poverty rate in Washington state rose from 13.5% to 14.1% between 2012 and 2013. The number of Washingtonians living in poverty also rose during that period, from 915,278 people to 967,282.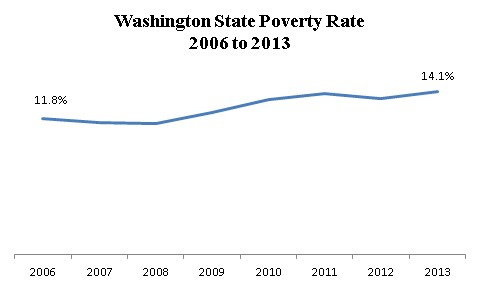 Most states saw no change in their poverty rates or numbers, but New Jersey and New Mexico joined Washington as the three states with increases in both poverty rates and the number of poor people.
The new data also show that median income in Washington ($58,405) was unchanged from the year before, although a measure of income inequality in the state increased.
"This increase in the poverty rate alongside higher income inequality shows that the economic recovery has not reached many low-income Washingtonians," said Jennifer Romich, WCPC director and associate professor of social work. "The poverty rate is an indicator of how well the most vulnerable do in our economy. The overall national picture suggests that economic growth is failing to reach everyone," Romich said. Read the full WCPC press release about the new income and poverty data here.