Field Trips
The Symposium will kick off with a variety of field trips starting Monday, March 25 through Thursday, March 28. Field trips are only available with NWWWS registration.

Please note: As of March 1, the following field trips were canceled due to lack of sufficient enrollment: Taylor Shellfish Aquaculture Tour; Overnight Tour to Astoria, Oregon; Overnight Tour to Portland, Oregon; Tour of Nordlund Boats and the Commencement Bay Kayak Tour.
---
Pre-Conference Field Trips (Monday)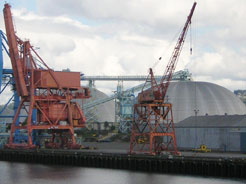 Port of Tacoma Tour
Monday, March 25, 9:00 AM - Noon.
Cost: $20. Transportation provided.

Get a behind-the-scenes look at one of North American's largest container ports. Learn a bit of port history, view port operations, and learn about Tacoma's public access, habitat, and award-winning mitigation sites.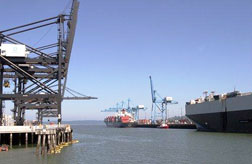 Tacoma Waterfront Walk
Monday, March 25, 3:30 PM - 6:00 PM.
Approximately 1 mile round-trip, walking. This tour will happen, rain or shine. Cost: $20.
Afternoon walk along the Tacoma waterfront to view the revitalization of the Foss Waterway from past industrial uses to mixed-use urban development. Tour guides from City of Tacoma and Thea-Foss Redevelopment Authority discuss how industrial uses and neighborhoods live side by side, and where conflicts occur yet common ground can be found. Tour concludes at The Social with hosted appetizers and drinks. Please bring raingear and walking shoes.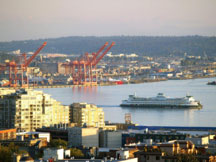 Port of Seattle including Fishermen's Terminal
Monday, March 25, 9:00 AM - 5:00 PM. Cost: $30.
All transportation components and lunch provided.
A waterside and landside tour of the Port of Seattle. The waterside tour, provided by Argosy cruise lines, will highlight the Port's container, cruise, grain, and general purpose marine cargo terminals from Elliott Bay. Following the waterside tour, attendees will travel by bus to the historic Fishermen's Terminal for a guided tour and lunch. Port guides will discuss the Port's lines of business and the Port's Century Agenda goals related to environmental stewardship, economic growth, job creation, and preserving industrial uses of Seattle's waterfront. Tour starts and ends at Hotel Murano, Tacoma, with chartered bus transportation to Seattle.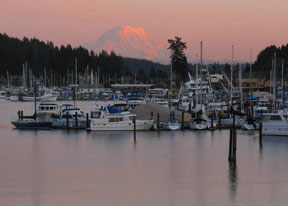 Gig Harbor Tour
Monday, March 25, 9:00 AM - 3:00 PM.
Cost: $70
Lunch is not included in tour price; Transportation is provided.
Travel by boat from Tacoma to Gig Harbor, where participants will look at past and present working watefront uses and the balance between historical preservation and current needs. Visit the Skansie Netshed, Maritime Pier, the Eddon Boatyard, and the Harbor History Museum, and meet with the non-profit Gig Harbor Boatshop, the Coastal Heritage Alliance, and an active commercial fishing family. Includes stopping for lunch at the famous Tides Tavern along the waterway. Round-trip transportation provided from Hotel Murano to boat dock in Tacoma; boat transportation is included in cost.

---
IDEAS for on-your-own outings:
Point Defiance Zoo and Aquarium, Tacoma
Cost: $13.50
Visit the world-class zoo located right in Tacoma. Link to:
Point Defiance Zoo and Aquarium
. No registration required through NWWWS.
Tacoma Art Museum, Washington State History Museum, Museum of Glass
Wednesday, Mid-Week @ the Museums.
Cost: $22 combined rate for all three museums
Every Wednesday, Tacoma Art Museum, Washington State History Museum, and Museum of Glass invite you to enjoy a three-in-one art and history experience in downtown Tacoma's Museum District. With one ticket, gain access to all three museums!

---
Questions:
Ms. Syd Fredrickson
Conference Coordinator
UW Conference Management
206-543-1537
wwater13@u.washington.edu